Here's some exciting news: the subscription e-commerce world is exploding! It's expected to hit a mind-boggling $450 billion by 2025, up from a mere $15 billion in 2019. But here's the best part – you don't have to be a big-shot company to get in on this action. Whether you're already running a Shopify store and thinking about adding subscriptions or you're just dreaming of starting your own subscription business in 2023, you're in the right spot.
In this post, I'll chat with you about why having a steady income stream is awesome, the different ways you can dive into subscription business, and how to kickstart it all on Shopify. Ready to take the plunge?
What Exactly is a Subscription Business in 2023?
Imagine a subscription in 2023 like your personal shopping buddy. You tell it what you like, and it keeps sending you those goodies on a regular basis. No need to keep shopping around.
The best part? It's usually cheaper, and you end up sticking around for a long time. Businesses love it too because they know exactly how much money they'll make each month, making it easier for them to plan ahead and grow.
Benefits Of Subscription Business
1️⃣ Consistent Income You Can Count On
Imagine running a subscription business in 2023. Knowing how much cash you'll have every month is like having a clear road ahead. Everything becomes simpler as a result, including estimating your sales and deciding what to retain in stock. Additionally, you may determine just how much money you can spend to expand your company.
2️⃣ Boosting Your Cash Flow
A lot of subscription businesses in 2023 offer you a deal: pay for the whole subscription upfront at a lower price. Because it offers you a good financial buffer, this is fantastic for your finances. It's like having a safety net for money, which is quite comforting for companies.
3️⃣ Efficient Customer Acquisition
Here's the deal: Some businesses charge you every time you buy something, and they spend a ton on marketing and sales to get new customers. But guess what? This can be super expensive and even lead to startup failure.
Now, with a subscription-based model in 2023, it's different. Customers pay regularly, like clockwork. So, you don't have to splash out on getting new customers all the time just to keep your business rolling. It's a more sustainable way to grow.
4️⃣ Building Lasting Customer Loyalty
Subscriptions work like a good cycle: when people buy regularly, you learn more about what they like. This enables you to enhance their experience and encourages them to stay.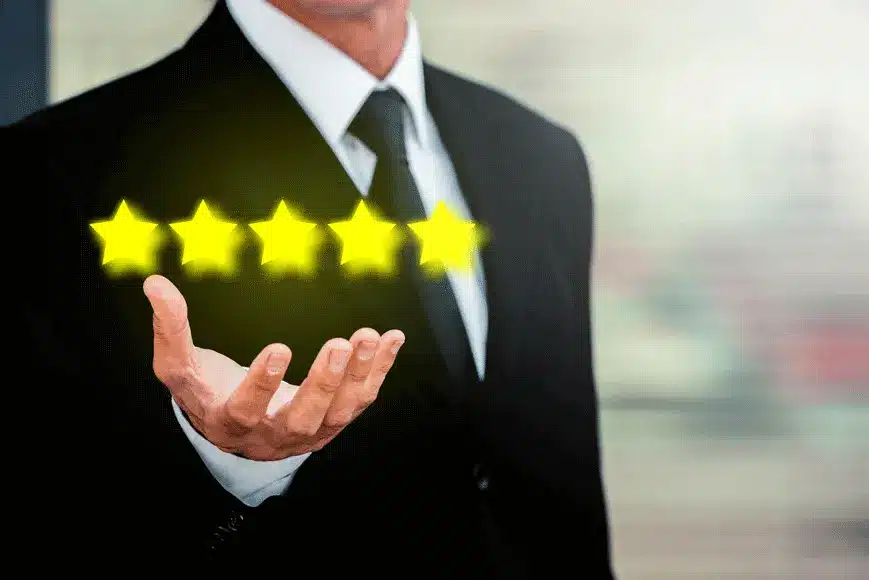 If you do it right, subscription businesses in 2023 can create super loyal customers. And here's the cool part: these loyal customers tend to spend a whopping 67% more than new ones. Customer lifetime value is what we refer to as, and it's crucial for a company's success.
5️⃣ Simplified Upselling and Cross-Selling
Running a business in 2023 puts you in a special position. Why? Because you're not just chasing new customers all the time. You're building trust with the ones you have.
Think of it like this: you're like an old friend they can count on. And when they trust you, it's easier to say, 'Hey, we have something else cool you might like.' It's a smooth way to keep making money from the people who already love what you offer.
How To Start Your Subscription Business In 2023
Thinking about getting into the subscription business? Great news! You can add it to your current business or make it the heart of a brand-new one. If you're ready to dive in, we've got a super simple five-step guide for you.
1️⃣ Pick Your Perfect Subscription Idea
Let's kickstart your subscription in 2023! Step one: Think about what kind of subscription you want and what cool stuff you'll offer. It's like planning a fun surprise for your customers every month.
Imagine this: You've got a successful clothing brand. Adding a subscription option could mean a steady income stream. Or maybe you have this fantastic idea for a brand-new subscription box theme.
No matter which path you choose, the first step is all about brainstorming your subscription idea and how it will work. Take inspiration from cool businesses like FabFitFun, which sends out seasonal boxes with awesome goodies for each time of the year.
Here are some suggestions to inspire your creativity:
Clothes: Think Stitch Fix, Fabletics, or Rent the Runway.

Pet toys: Check out BarkBox and Meowbox.

Skincare/beauty: There's Birchbox, Dermstore, or IPSY.

Gaming: Consider Loot Crate and Dungeon Crate.

Food/drink: Explore SnackCrate, Winc, or Craft Beer Club.
With these ideas, you'll have a clearer picture of what your business in 2023 could be all about.
2️⃣ Curate Your Subscription Products
Let's move on to the fun part. Now you get to choose what awesome stuff will be in your subscription business in 2023. It's like curating a surprise gift for your subscribers each month.
Here's a neat trick: Consider teaming up with brands to include their products in your monthly subscription. Not only does it save you money, but it also adds extra value for your subscribers.
Now, it's time to create a 'prototype box' or a sample subscription. This helps new subscribers get a sneak peek at what they'll receive each month. No need for it to be 100% accurate just yet, but make sure the products you use for marketing photos match what you'll actually send out.
3️⃣ Set the Right Prices for Your Subscriptions
Now that you've figured out what awesome products you'll be offering in your business subscription in 2023 and how much it'll cost to get them, it's time to set the prices. Depending on what you offer, you might have different subscription levels.
For example, think about Variety Fun's snack subscription box. They've got two options: the 'Fun Box' which is more budget-friendly and filled with classic snacks, and the 'Fit Box,' which is a bit pricier and focuses on healthy snacks.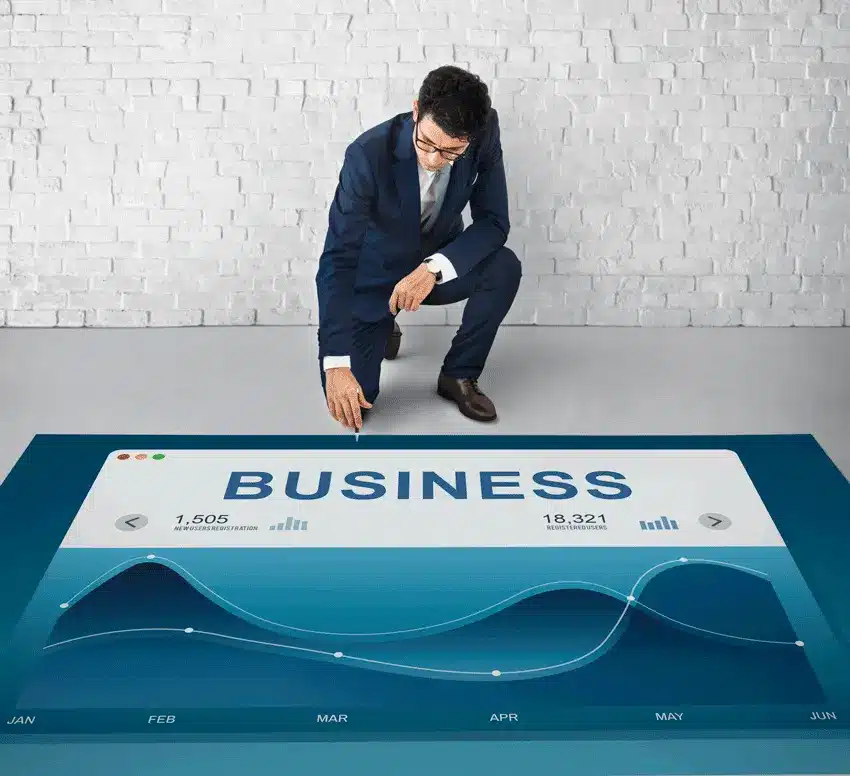 But here's the thing, You could also have different prices based on how long your subscriber commits. If they sign up for a whole year, it should be cheaper per month than if they go month-to-month.
The key is to find a price that your target customers find attractive while still making sure your business makes a profit. You can't spend $25 per box if you're only charging $20, right?
4️⃣ Craft Your Website with Care
It's time to get your business subscription in 2023 up and running online. This is where you'll showcase what's inside those exciting subscription boxes, let folks sign up for their next box, and spill the beans about the monthly goodies.
The good news? You can create your subscription business 2023 website with ease using Shopify. Whether you're adding subscriptions to your existing business or starting fresh, Shopify is like your trusty sidekick for launching a subscription business. Plus, it's a breeze to manage everything in one place.
Now, when it comes to setting up your subscription offering, you've got two main options. You can either add a Shopify app to your store or build a custom solution from scratch.
To make things super simple, you can create subscriptions by installing handy subscription management apps like:
PayWhirl Recurring Payments: They make creating, managing, and selling subscriptions a walk in the park.
Automatic Subscriptions: This app seamlessly adds subscription business options to your products and plays nicely with Shopify's checkout.
Assemble Subscriptions: Crafted by Shopify experts, it's not your average subscription app.
Bold Subscriptions: Perfect for larger businesses, Bold helps you customize, manage, and expand your subscriptions.
Recharge Subscriptions: Your shortcut to swiftly launching and handling subscriptions.
Native Subscriptions: This app takes care of subscription payments, easy checkouts, and recurring orders.
Seal Subscriptions: Boost your sales with subscriptions and automatic payments.
Apostle Subscriptions: A comprehensive solution for offering products and services on a recurring basis.
If you're looking for even more choices, Shopify has a whole collection of subscription apps. You'll find one that's just right for your subscription business in 2023.
5️⃣ Spread the Word About Your Fresh Subscription Business
Now that your fantastic subscription in 2023 is all set to roll, let's get the word out to your future subscribers. Marketing is key, but it doesn't have to be overwhelming. Here are some tips to make it simpler:
Get Social: Create social media profiles for your business and make them look awesome.
Snap Pics Galore: Take lots of cool product photos to show off what you've got.
Build Your Email List: Start collecting emails and send out regular newsletters.
Set Some Ad Money Aside: Allocate a small budget for advertising to spread the word.
Connect with Micro-Influencers: Look for smaller influencers who might partner up with you for a reasonable cost.
Share Your Story: Write and share exciting stories about your new subscription business in 2023.
Join Online Communities: Hang out in online groups and forums to tell people about your business.
Host Fun Contests and Giveaways: Create some buzz by running cool contests and giveaways, just like this one Loot Crate did on Instagram.
Keep in mind, that things might start slow, but your subscription business will grow steadily if you put in the effort and stay patient.