Our lives are filled with Shopify electronics and gadget, and thankfully, buying them has never been easier with online shopping. Shopping online is a real time-saver, plus you can check out what other people think about different brands through reviews. For their gadget fix, a lot of people are turning to internet retailers.
If you're in the market for cool electronic gadgets and want to shop on Shopify, you're in luck. There are loads of options to choose from, but it can get a bit overwhelming. So, we've done the work for you and picked out 5 attractive Shopify stores that sell awesome electronics and gadgets. We aim to make it super simple for you to find the perfect place to shop for your tech needs.
5 Attractive Shopify Electronics And Gadget Stores
Excited to dive into the world of tech shopping in 2023? We've got you covered with our list of 5 Attractive Shopify Electronics Stores that are bound to tickle your tech fancy.
1️⃣ MakerGear
In the early 2000s, Rick Pollack was a regular guy with a passion for 3D printing. He had a full-time job but spent his free time fixing and building DIY 3D printers. Then, in 2009, he decided to start MakerGear. At first, MakerGear focused on making parts for 3D printers and, eventually, their line of 3D printers.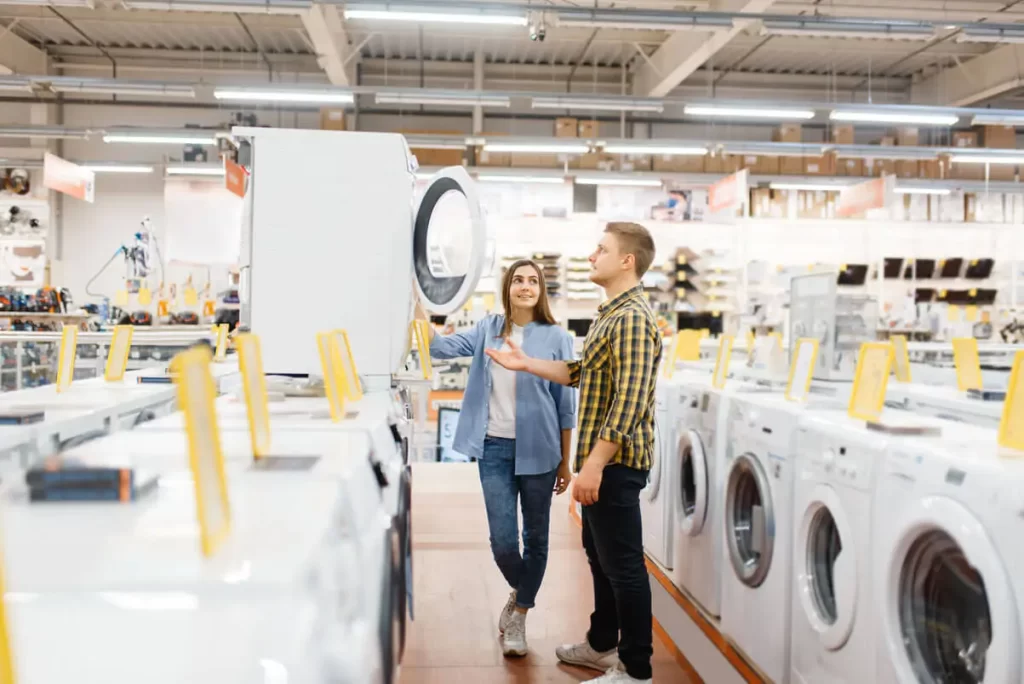 Over the years, MakerGear has become a big success. They've received honors, produced employment in Ohio, and—most importantly—helped individuals convert their concepts into actual goods. It's a bit like what you can find in attractive Shopify gadget stores – places where creative minds can find cool tech gear.
2️⃣ Bruvi Electronics And Gadget On Shopify
Bruvi was created to make enjoying single-serve coffee pods at home super easy, all while being kind to the environment. They offer a bunch of coffee makers and the coffee to match. But what's cool about Bruvi is how they focus on being eco-friendly in four big ways:
Sustainable Sourcing: They make sure the coffee beans they use come from places that treat the Earth and workers well.
Preserving Nature: Bruvi takes care not to harm the environment when they make their coffee gadgets.
Managing Plastic Wisely: They're smart about using and recycling plastic, knowing it's a big issue these days.
Sustainable Business: It's not just about coffee; they run their whole business with an eye on being eco-friendly.
So, when you choose Bruvi, you're not only getting your coffee fix but also supporting a brand that cares about our planet. Just like you'd find in attractive Shopify electronics and gadget stores, where cool tech meets eco-consciousness.
3️⃣ Kulala
This online store is all about one amazing product: the Kulala Sleep Lamp. Using intelligent lighting and organic melatonin, it's made to help you get the finest sleep possible. This light and the helpful software that goes with it were created by the company's creator and sleep specialist, Dr. Alexandra Axelrod. The concept is straightforward: by improving the performance of your body's biological clock, you may sleep well at night.
It's like having your sleep coach right in your bedroom. You'll find this special sleep solution in those cool online stores that focus on attractive Shopify electronics store. So, if you want to get better sleep and wake up feeling rejuvenated, the Kulala Sleep Lamp could be what you need.
4️⃣ Cowboy
Cowboy runs a Shopify store where they sell smart e-bikes. They've decked out their website with cool videos and pictures, especially on the main page. But what's nifty is that you can take one of their e-bikes for a spin before deciding to buy. You can book a test ride to see if it suits you. Considering that e-bikes may be expensive, this is a wise decision.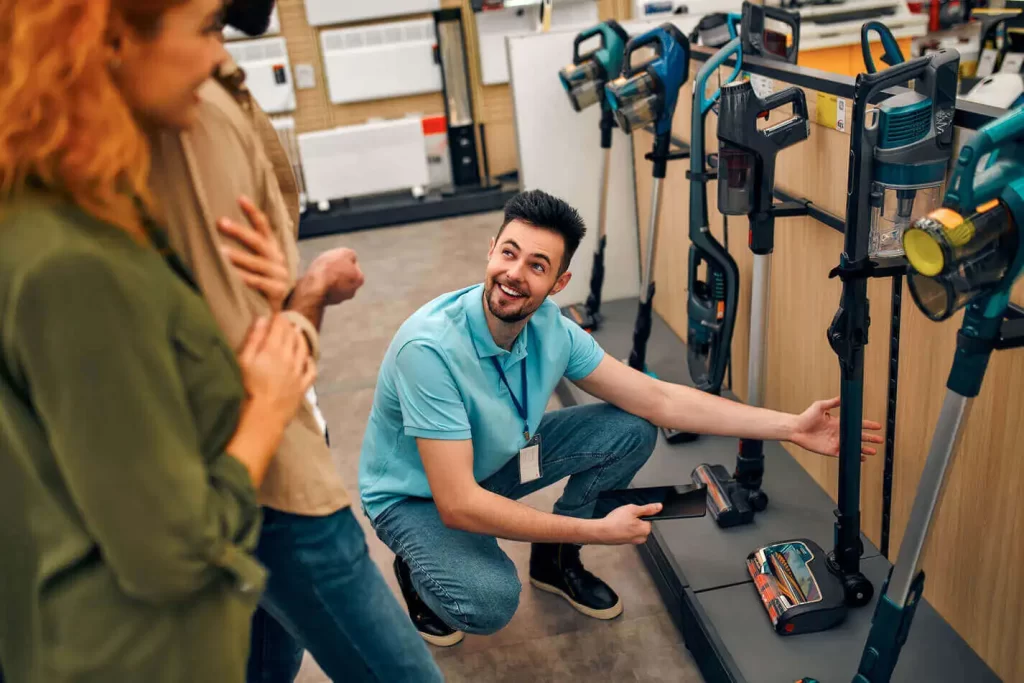 It's kind of like test-driving a car before making the big purchase. This will allow you to check sure the e-bike suits your demands and riding style. Cowboy's approach is something you'll often find in those attractive Shopify stores. They want to make sure your selection has entirely delighted you.
5️⃣ Eco Gadget and electronic on Shopify
We appreciate your visit! Just for you, we've gathered a ton of cool electronics and Shopify gadget stores. We only offer you fantastic pricing and service even after you've purchased since we handpick the newest and coolest things.
You may find a ton of great products in our shop, such as gaming laptops, gaming accessories, and much more. Whether you're really into gaming, just love tech, or enjoy fun electronic gadgets, we've got something that'll make you smile.
So, take your time, browse our collection, and pick out the items that appeal to you. We're not your ordinary shop – we're one of those welcoming Attractive Shopify Electronics And Gadget Stores here to make your tech dreams come true.