Welcome to the world of e-commerce and Shopify, where the marketplace has seen remarkable growth over the past decade. With this surge in popularity, competition among various industries, including Shopify payment gateways technologies, has also intensified.
One of the most commonly used Shopify Payment, which comes ready to use when setting up a store on the Shopify platform. However, for those seeking more flexibility and convenience, there are third-party payment providers that can be seamlessly integrated into Shopify, widely used across platforms worldwide.
Payment gateways play a crucial role in enabling online merchants to securely accept payments from their customers. When a customer places an order on a Shopify store, the payment gateway collects and encrypts their payment information, ensuring the safety of their data. The card and transaction details are then transmitted through the underlying payment network to the customer's bank for processing.
Throughout this process, the payment gateway keeps the merchant informed, providing updates on the status of the transaction. Once everything is verified and approved on the bank's end, the payment gateway ensures the smooth transfer of funds to the merchant's account.
In essence, Shopify payment gateways serve as a vital conduit, connecting customers, merchants, and banks to facilitate seamless transactions. Setting up a payment gateway for your Shopify store is a straightforward process. All you need to do is create an account with your preferred payment gateway provider and customize its settings to suit your specific needs.
How Does the Payment Gateway Work?
When you shop online and hit the checkout button, the payment gateway takes over to process your payment securely. Here's how it usually works:
After pressing checkout, you're redirected to the payment gateway to enter the necessary info.
To authorize the transaction, you'll go to a safe banking page, often using OTP.
If you have enough funds, the transaction is completed successfully.
You'll receive a confirmation message for the successful transaction, and your order is placed.
Having a payment gateway boosts trust in your business and makes shopping easy. But with so many options available, choosing the right one can be tricky.
To simplify it for you, we've listed the 11 best payment gateways in the UAE, complete with their pros, cons, and everything else you need to know. Get ready to enhance your online business experience!
Top 10 Shopify Payment Gateways for 2023
Welcome to the exciting world of e-commerce in the United Arab Emirates (UAE)! Discover the top 10 Shopify payment gateway for 2023, supported by trusted providers. Provide your customers with easy and secure payments in their local currency, and watch your sales soar with a seamless checkout experience.
1. Telr
Telr, formerly known as Innovative Payments, is a well-known payment gateway in the UAE, serving customers in developing countries from its Dubai and Singapore bases. With a global presence in about 120 countries, Telr offers hassle-free account opening on its website, with no setup fee.
It supports popular e-commerce platforms like Woocommerce, OpenCart, Prestashop, add payment gateway to Shopify, and Magento. The payment options available include Visa, MasterCard, American Express, Net Banking for Indian banks, and SADAD for Saudi Arabian banks.
Telr provides different pricing tiers based on your business size, with monthly costs ranging from AED 349 to AED 99 and transaction costs varying accordingly.
You can choose from three integration options: a fully responsive payment gateway hosted by Telr, an iFrame-integrated payment form with your custom CSS, or a fully integrated form for complete appearance control (requires PCI DSS Certification).
With its user-friendly features and various integration choices, Telr is a reliable Shopify payment gateway solution for businesses of all sizes in the UAE and beyond.
2. CashU For Payment Gateways On Shopify
CashU, a pioneering online payment solution in the Middle East, initially serving UAE customers, has now become a preferred choice in Europe too. Renowned for its security and advanced fraud prevention AML systems, CashU ensures risk-free transactions without the possibility of chargebacks.
To implement CashU, you'll need to pay a setup fee and a security deposit. The annual fee is calculated based on your sales volume and offers the lowest rates in the market at $1 per year.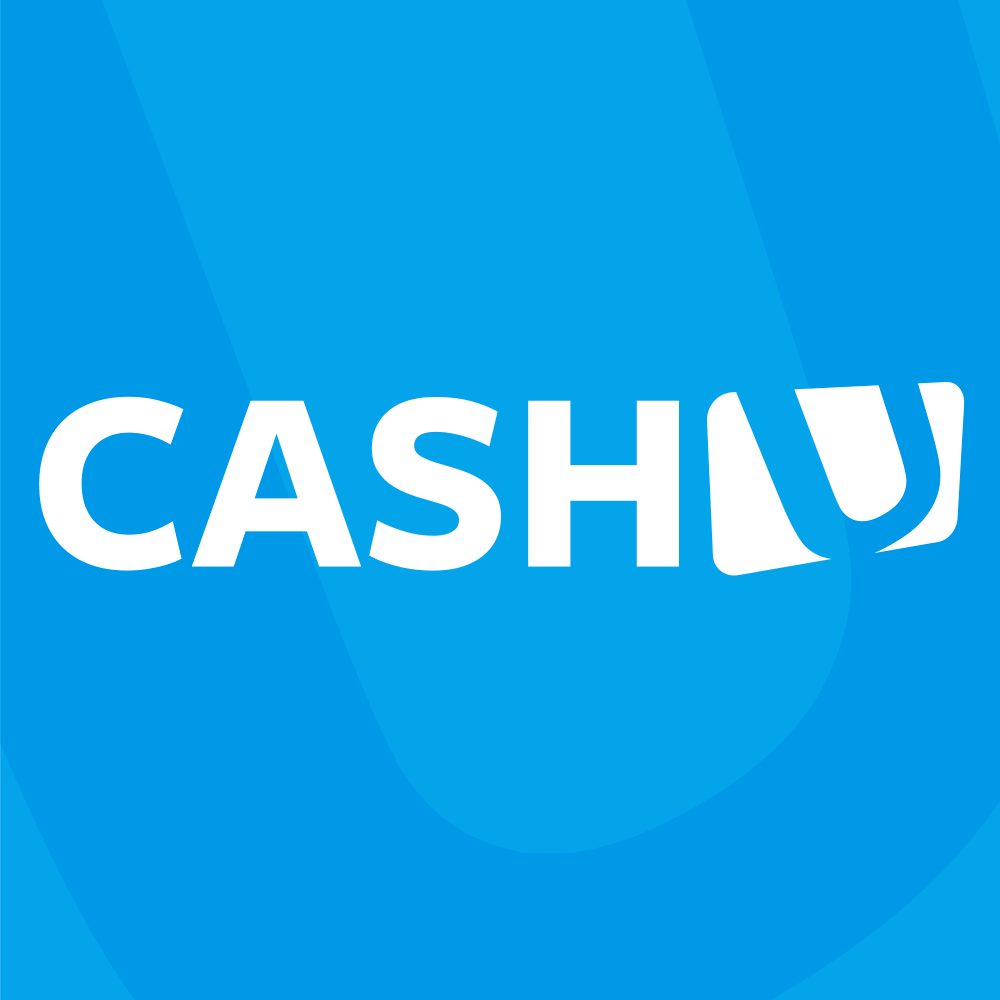 CashU supports MasterCard's virtual credit card service and offers three integration options:
Standard integration – Payment information is directly sent to the CashU server.
Premier integration – Information is sent to the CashU web service, and after authentication, a code is sent for transaction processing.
API Integration – Directly use the HTTP/REST library or choose from Checkout's SDKs for seamless integration.
Experience the convenience, security, and reliability of CashU for your online payments, making it an excellent choice for businesses across the Middle East and Europe.
3. Checkout
Checkout, an international payment gateway system, is widely known for its seamless transactions and customizable solutions tailored to specific markets. It has gained immense popularity in the UAE for its exceptional user experience, reliable add payment gateway to Shopify integration methods, and user-friendly setup process.
With Checkout, businesses in the UAE can enjoy a smooth Shopify payment gateways experience, and the transaction fee ranges from 0.75% to 2.75% of the total volume.
There are various integration options to choose from, such as the iFrame method, where an embedded payment form processes transactions using tokens. Alternatively, the Checkout.js widget can be placed on the checkout tab for seamless payment processing. For more flexibility, businesses can opt for API integration using HTTP/REST libraries or Checkout's SDKs.
Whether you're running a WooCommerce, best payment gateway for Shopify, Magento, or Prestashop store, Checkout offers a reliable Shopify payment gateways solution that empowers your business with valuable insights and ensures hassle-free transactions for your customers.
4. 2Checkout
2Checkout is a globally recognized Shopify payment gateway UAE solution, known for its ability to approve payments from anywhere in the world. With support for transactions in 196 countries, 15 languages, 87 currencies, and across eight payment channels, it offers unparalleled accessibility.
In collaboration with FreshBooks accounting software, 2Checkout introduces innovative online payment solutions for small businesses. The best part is that there are no setup fees or monthly maintenance charges.
2Checkout supports a wide range of payment options, including Visa, MasterCard, Bank Transfer, PayPal, American Express, and Apple Pay, ensuring flexibility for both customers and businesses.
For seamless integration, 2Checkout offers two options: API integration with PCI DSS compliance and the iFrame method. So, regardless of your preferred e-commerce platform, 2Checkout empowers your business with secure, global payment solutions.
5. CCAvenue
CCAvenue, an Indian-based Shopify payment gateways, has gained immense popularity in the UAE due to its widespread adoption. What makes it stand out is its flexibility in pricing, catering to businesses of all sizes, whether small, medium, or large enterprises.
The best part is, you can get started with CCAvenue without any setup fee, and the monthly maintenance fee is around AED 200. Though the costs might be slightly higher, businesses value CCAvenue for its valuable free services, like 24×7 on-call support and fraud prevention. The transaction cost is just 3%.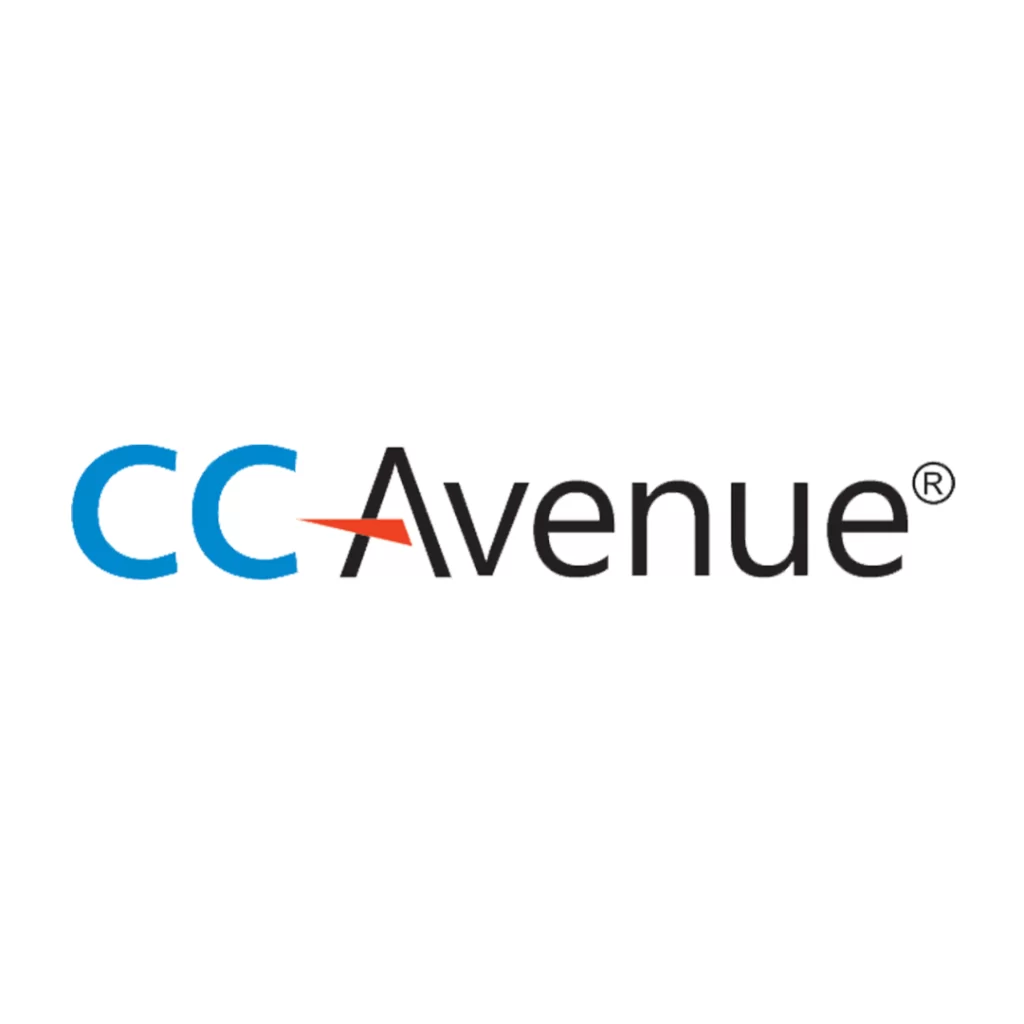 One of the reasons businesses prefer CCAvenue is its seamless integration with all major e-commerce platforms. You have various options to choose from, like the customized CCAvenue billing page for a personalized checkout experience, iFrame Checkout for easy payment validation, or direct payment on your website without redirecting users.
With its user-friendly features and tailor-made pricing plans, CCAvenue has become the go-to Shopify payments for businesses in the UAE seeking reliable and smooth payment solutions.
6. Tap Shopify Payment Gateways
Tap, a reliable and secure payment gateway, has been serving the UAE since 2013, becoming a prominent player in the industry. With over 1,000 satisfied businesses and major corporations in its clientele, Tap has successfully processed tens of thousands of secure transactions worldwide, ensuring a seamless payment experience for customers everywhere.
With a strong commitment to security, Tap implements robust measures, adhering to banking-industry security levels, advanced encryption protocols, and global PCI DSS security standards. This ensures the utmost protection for your business and customer data.
Tap follows a straightforward and transparent pricing model, making it easier for businesses to manage costs. For debit card transactions, they charge a competitive rate of 2.5%, and for credit card transactions, it's 3%, with no additional monthly fees. This transparent approach allows businesses to enjoy Tap's secure payment solutions without any hidden costs. With Tap, you can trust in a seamless and secure payment experience for both your customers and your business.
7. Cybersource
Cybersource, a VISA subsidiary, operates in over 190 countries, offering a wide range of solutions and supporting digital payments like Android Pay, Apple Pay, and regional wallets such as Alipay.
Founded in 1994, Cybersource is highly regarded for its modern capabilities and innovative e-commerce solutions. As part of Visa, they prioritize high payment security standards.
Key Features:
Cross-Channel Payments
Fraud Alert
Delivery Address Verification
Account Takeover Protection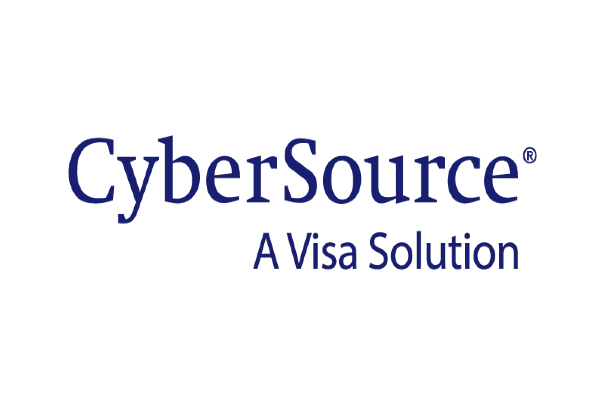 For seamless integration, Cybersource offers API integration options with popular payment methods like Apple Pay, Chase Pay, Google Pay, Samsung Pay, and Visa Click to Pay. Trust Cybersource to enhance your payment processing with secure and efficient digital transactions worldwide.
8. PayTabs
PayTabs, established in 2014, stands out for its advanced fraud prevention technology and innovative features, making it a top-notch payment gateway in the UAE, offering reliability and modernity. Integrating PayTabs into your e-commerce site is effortless.
With PayTabs, you can set up your Shopify payment gateways within 24 hours and start processing transactions. A notable feature is its ability to generate and deliver invoices using cutting-edge technology.
Pricing:
Set-up Cost: Free
Cost per Transaction: 2.7% + AED 1
Supported Platforms:
Magento
Woocommerce
CS-Cart
Shopify
OpenCart
Prestashop
Available Payment Options:
Visa
MasterCard
American Express
Mada
STCPay
Options for Integration:
Hosted Payment – Choose a specific payment form for your website.
E-commerce Plugins – Integrate with popular platforms like Shopify payment gateways, WooCommerce, CSCart, Magento, Expand Cart, OpenCart, Xero, Zoho, Zid, and Salla.
Direct API – Utilize PayTabs Hosted Payment Page, Managed Form, or Merchant Own form for seamless integration.
With its user-friendly setup, reliable features, and diverse integration options, PayTabs provides an excellent payment solution for your e-commerce business in the UAE.
9. Paycaps Payment Gateways On Shopify
Paycaps ranks among the top choices for apps and websites in Dubai, Abu Dhabi, and the rest of the UAE. New businesses particularly appreciate its API-driven automation features.
This highly customizable add payment gateway to Shopify offers a fast and user-friendly interface. With Paycaps, businesses can opt for white-label solutions, tailoring the design, payment methods, and themes to align with their brand.
Key Features:
Multi-currency support
Chargeback management
Smart route to handle rebates
Options for Integration:
API Integration: Merchants can easily integrate Rest APIs for seamless transactions from their portals.
For businesses seeking a customizable and efficient Shopify payment gateways solution, Paycaps proves to be an ideal choice, ensuring smooth and secure transactions for customers in the UAE and beyond.
10. Hyperpay
Hyperpay is rapidly becoming one of the most sought-after Shopify payments solutions in the MENA region. Based in Saudi Arabia, it boasts partnerships with over 100 banks and renowned credit card companies in the UAE. The platform seamlessly integrates with major e-commerce platforms like WordPress and Magento.
With a robust fraud management system and a customizable checkout experience, Hyperpay ensures maximum security for transactions. It processes millions of transactions annually for numerous merchants across diverse industries.
Key Features:
High acceptance rates
Customizable checkout
Powerful dashboard
Available Payment Options:
Visa
MasterCard
American Express
MadaSTCPay
Apple Pay
PayPal
Options for Integration:
COPYandPay (widget)
HyperSplits (payout system)
HyperBill (invoicing system)
Hyperpay's unmatched acceptance rates, versatile payment options, and seamless integration with leading e-commerce platforms make it a top choice for businesses seeking secure and efficient Shopify payment gateways solutions in the MENA region.