Navigating the digital shift, more and more Shopify themes for food and drink stores have begun to establish their online presence, and Shopify has become a preferred platform for many, including renowned brands like Death Wish Coffee and Oatly. With its surge in popularity, Shopify offers an extensive range of themes, which, while providing various options, can sometimes be overwhelming to sift through and select from.
When it comes to choosing Shopify themes for food and drink stores the options are plentiful and the stakes are high to select a theme that not only visually appeals but also functionally serves the brand and its customers well. 
In this context, we're here to guide you through choosing a theme without presenting you a 'best of' list, but rather, providing you with the insight and considerations you need for selecting a theme that's just right for your online food and drink store on Shopify. 
From aesthetics to functionality, various aspects need to be considered to ensure your Shopify store not only looks appetizing but also offers a seamless user experience. So let's explore together how to pick a theme that will make your Shopify food and drink store a delightful online spot for all food lovers out there!
Choosing Shopify Themes for Food and Drink Stores: Key Considerations
When looking for the perfect theme for Shopify Food and Drink Stores, here's what you should keep in mind:
Works on Phones: Most people shop on their phones nowadays. So, make sure your Shopify Food Stores theme looks good there too!
Fits Your Shop Size: Whether you sell lots of items or just a few, pick a theme that's the right size for you.
Simple Menu: Make it easy for customers to find what they want. A clear menu helps them quickly spot the tasty stuff.
Video Up Front: Ever get hungry watching food videos? Having one on your main page can make visitors want to buy from you.
Keep these in mind, and your online food shop will be a hit!
Top 10 Shopify Themes For Food And Drink Stores
Want a cool look for your food shop online? Let's dive into 10 simple ecommerce theme perfect for food and drinks!
1️⃣ Area by Softali
For those diving into the world of online Shopify themes for food and drink stores the Area theme priced at USD 390 offers great value. Made by experts with over a decade of experience, it's tailored to boost your sales and conversions. It smoothly adapts to various European languages and even aids in managing age-sensitive products. 
One standout feature? The design. Not only does it prioritize your images for storytelling, but it also ensures speedy page loads for a fantastic mobile experience. With just one purchase, you get a basket of versatile layouts, enhancing your store's visual appeal. Are you worried about staying updated? 
The theme naturally evolves with Shopify's newest features, ensuring a seamless shopping journey. Plus, you're backed by Shopify's promise of quality and performance. Test the waters with its free trial, and when you're ready, a one-time payment ensures it's yours, tailored perfectly to your store.
2️⃣ Crave by Shopify
Explore a theme tailored to dazzle on Shopify for food and drink stores and guess what, it's free! Envision a space where your products shine and speak directly to your mobile shoppers, all in a lively, playful design featuring bright colors and unique shadows that truly bring out your brand's spirit.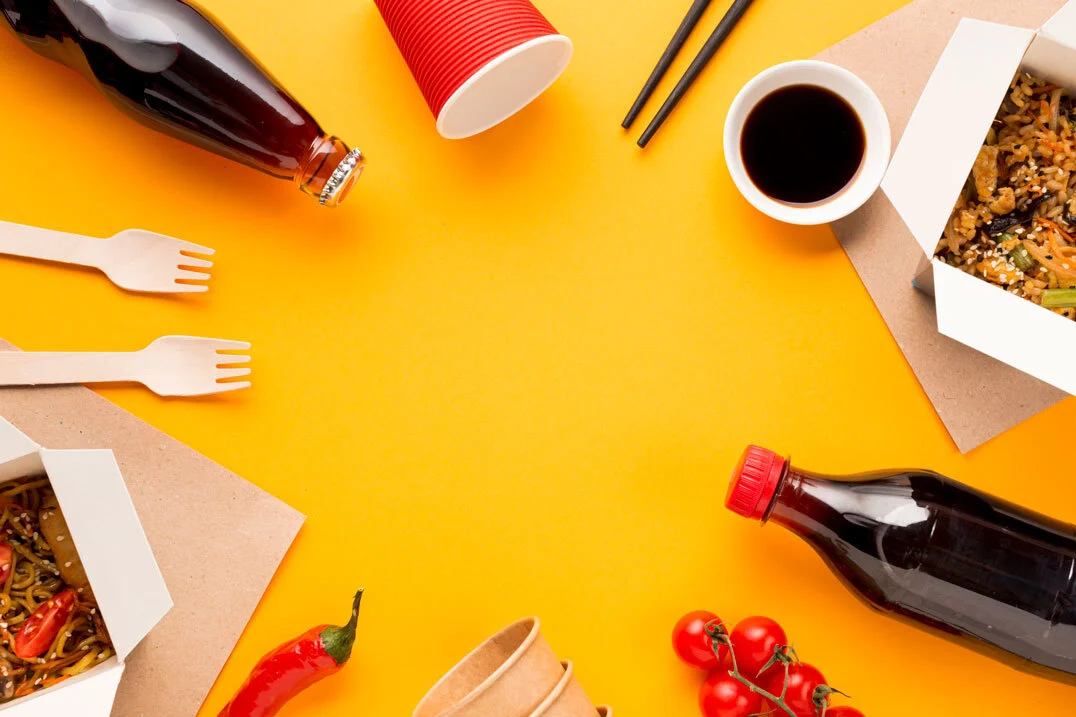 It's not just about the aesthetic though – this theme is designed with functionality and ease in mind, offering a smooth setup to get your store up and running swiftly. Engage your visitors with compelling visual stories, utilizing high-quality images and videos, ensuring they immerse in the delightful shopping journey you've crafted. 
Enjoy peace of mind knowing your theme is always up to date with Shopify's growing features. With speed assured, engaging visual storytelling, and ongoing free updates, your store is not just a shop; it's an exciting adventure for every visitor, prompting them to hit that 'buy now' button. And, it's all made simplistically elegant, ensuring your customers' journey is nothing short of delightful.
3️⃣ Taste by Themes For Shopify Food And Drink Stores 
Looking for a theme that's easy to use and stands out? Check out our free theme, handpicked as the Shopify plus expert's choice. Designed for special products and brands that want to make a statement, this theme offers a clear, spacious layout with strong headlines. 
It's not just about looks; the theme makes sure customers get a clear view of product filtering with big pictures and detailed highlights. Tweaking it to fit your style is easy, so you can make it feel just right for your brand. Plus, it's packed with features: from storytelling tools and image galleries to a quick setup process. 
And, because it's always up-to-date with Shopify's latest, you can trust it to perform smoothly. In short, if you want a reliable, good-looking, and simple-to-use online storefront, this theme is a top choice.
4️⃣ Canopy by Clean Canvas
For a mere $300, dive into one of the leading Shopify themes for food and drink stores. This theme, reminiscent of renowned online platforms, enhances the shopping journey for your customers. 
From multilingual European support to an intuitive design developed from a decade of expertise, it's tailored to highlight your culinary delights. Whether you have an expansive inventory or see heavy daily sales, its design caters seamlessly. Plus, its built-in SEO tools ensure your delicacies aren't missed in searches. 
Quick to set up and user-friendly, it also comes with complimentary high-quality photos and consistent updates, ensuring your store always looks fresh. With this theme, your food and drink store on Shopify is sure to stand out!
5️⃣ Expanse by Archetype Themes
Introducing "Expanse" by Archetype Themes, the ideal choice for food and drink stores on Shopify. Priced at $350, this modern theme is designed to make vast inventories shine. With support for multiple European languages and features like a store locator and age verifier, it ensures global reach and compliance. 
Businesses benefit from over 20 customizable sections, ensuring every food or drink product is showcased uniquely. Advanced cross-selling techniques are baked right in, guiding customers to discover more of your delicious offerings. 
Whether you're a high-volume online store or a physical shop branching online, the easy navigation and promotional tools guarantee an elevated shopping experience. What's more? 
Shopify ensures this theme is always updated and meets its top-notch performance standards. Dive in with a free trial, and when you're ready, it's yours with a one-time payment, inclusive of constant updates and high-res photo access.
6️⃣ Empire by Pixel Union
The "Empire" theme by Pixel Union is perfect for Food Stores on Shopify. At $340, it's made for stores with lots of items. It can speak in multiple European languages and has helpful tools like showing where your physical store is or checking a buyer's age.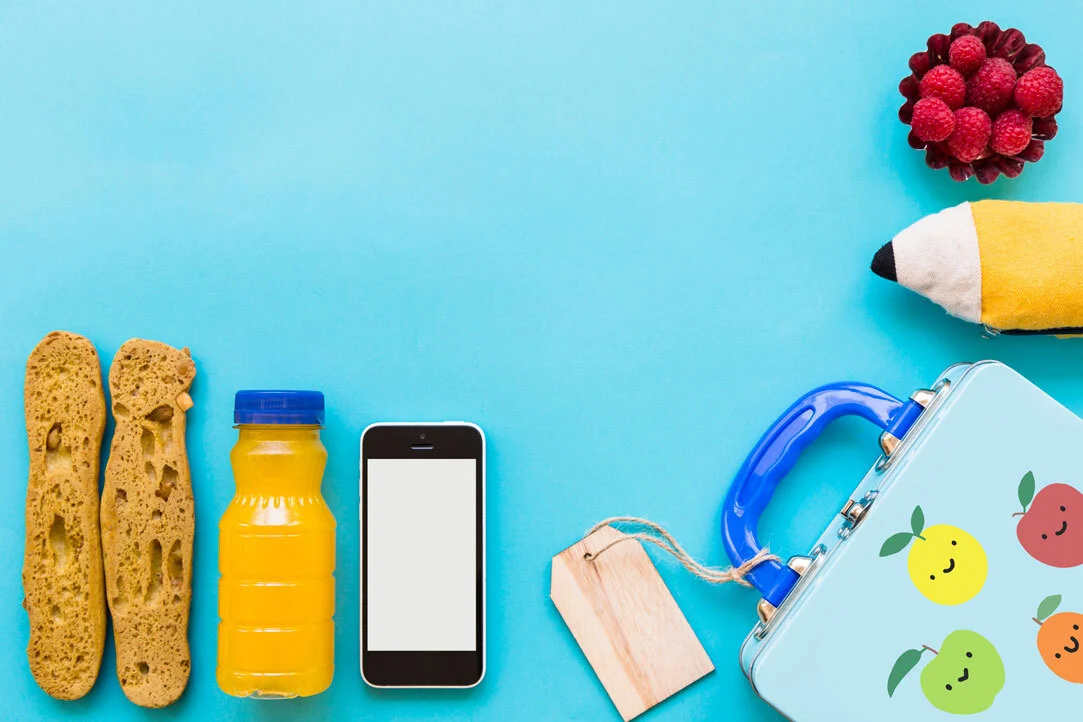 The theme makes shopping easy, especially when you have many products. It helps you sell more by suggesting related products to buyers. Whether you're a big online shop, someone who dropships, or a physical store trying online sales, Empire fits right in. 
The best part? It's super fast for shoppers. Try it out for free first, and when you buy, you'll get continuous updates and free pictures to use. Start your online food store journey with Empire!
7️⃣ ShowTime by Mile High Themes
Looking for responsive Shopify themes for food and drink stores? Check out "ShowTime" by Mile High Themes. For $280, it's perfect for big stores and dropshippers. With easy-to-use menus and a ton of options, your customers can find what they're looking for quickly. 
Loads of people love it – it has a 98% thumbs-up from over 220 reviews! Plus, it comes with cool features that save you money and keep your store fresh. You can show products in various European languages, quickly check stock, and even highlight special offers. 
Best of all, it's always updated to work best with Shopify's latest tools. Give your food and drink store a fresh look with ShowTime!
8️⃣ Combine by Krown Themes
Discover the "Combine" theme by Krown Themes, tailored especially for Shopify rink stores. Priced at $300, this theme boosts your sales by bundling products together, lifting your average order value. Catering to a global audience? It's got translations in multiple European languages. 
The theme shines with features like a dynamic countdown timer, a handy stock counter, and eye-catching color swatches. Showcase your beverages in style using the Parallax Vertical Slider. Plus, with 25+ customizable sections, your store can look as unique as your drinks. 
Whether you're running flash sales or telling your brand's story through visuals, "Combine" has got you covered. With top-notch performance and free updates, it's a one-time investment for long-term returns. Refresh your online drink store's look with "Combine"!
9️⃣ Whisk by Coquelicot
Introducing "Whisk" by Coquelicot, crafted by Shopify experts for those seeking a unique appeal. Priced at $280, "Whisk" adds a touch of elegance to your store with organic shapes and layouts. Catering to a diverse European clientele? The theme supports multiple EU translations. 
The highlight is the new swatch & button selectors, letting you play with color & image swatches and various shapes. Set your products apart with customizable borders, be it sharp or curved. Plus, "Whisk" revolutionizes shopping by allowing customers to shop directly from your blog—imagine sharing a recipe and letting customers buy ingredients instantly. 
It's perfect for age-restricted items like alcohol and is optimized for brand storytelling through visuals and content. Enjoy consistent updates, top-notch speed, and an all-inclusive Shopify experience with "Whisk". Elevate your store's charisma today!
🔟 Avenue by Red Plug Design Co.
Discover "Avenue" by Red Plug Design Co., one of the leading Shopify themes for food and drink stores, priced at $280. Crafted to streamline your customer's journey, "Avenue" ensures that users effortlessly locate their desired product. 
It seamlessly integrates advanced features like dynamic filters on the homepage and offers a unified setup for collection page menus and sub-collection breadcrumbs. This theme shines by enabling the comparison of up to five products, considering aspects like price, rating, and even 20 custom meta fields. 
Specially tailored for high-volume stores and drop shippers, its quick setup ensures you're market-ready in no time. With "Avenue," enjoy state-of-the-art features from enhanced search capabilities to engaging animations and high-resolution imagery. 
Dive into a holistic Shopify experience that stays updated with the platform's newest features, ensures swift navigation for buyers, and comes with the promise of unwavering support. Elevate your food and drink store today with "Avenue".