Online shopping has seen a significant surge, especially in the realm of beauty products. One major reason? The global pandemic significantly shifted consumer behavior. Consider this: In 2021, for every 100 people who bought beauty items, 17 chose to make their purchases online. By 2025, it's projected that 23 or 24 out of those 100 will opt for online shopping. This growth has led to an increased demand for Shopify themes for beauty and health stores, as businesses look to cater to the evolving preferences of their online audience.
But, here's a tiny problem. More people shopping online means more online shops popping up everywhere. You've probably heard of big shops like Alibaba and Amazon. They're selling a lot! But there are many smaller shops too.
Now, if you own one of those shops, you're probably thinking, "I've got cool stuff to sell. How can I make people choose my shop over others?" The answer: is trust. A lot of folks (6 out of 10) are careful online. They don't want to get the wrong item or be fooled.
So, how do you make them trust your store? The way your shop looks is super important. If you're using Shopify to run your shop, there's great news! There are some awesome designs or "themes" made just for beauty and health shops. They're called ecommerce themes for beauty stores.
These designs make your shop look great and feel welcoming. We've got a list of the top ones, so you don't have to search too much. With the right look, people will feel more comfortable shopping at your store!
The 7 Best Shopify Themes For Beauty And Health Stores
Looking to spruce up your online cosmetics store? Here are 7 awesome Shopify themes that'll make your shop shine!
═1═ Vivid by Slash Themes
"Vivid" by Slash themes is the go-to Shopify theme if you're aiming for a smooth online shopping adventure. Released on September 28, 2023, and priced at USD 200, Vivid isn't just another theme—it's specially designed to be user-friendly and great for search engines.
What makes Vivid special? First off, it speaks your language—literally. It supports several European languages, helping shops reach a global audience. And if you're selling items that have age limits, there's an age checker for that.
Want to have those fun sales countdowns? You got it. The design? It's made to help your store shine brightly and catch everyone's attention. And when we say it's packed with features, we mean it. Over 20 different tools are there to make shopping a treat for your customers.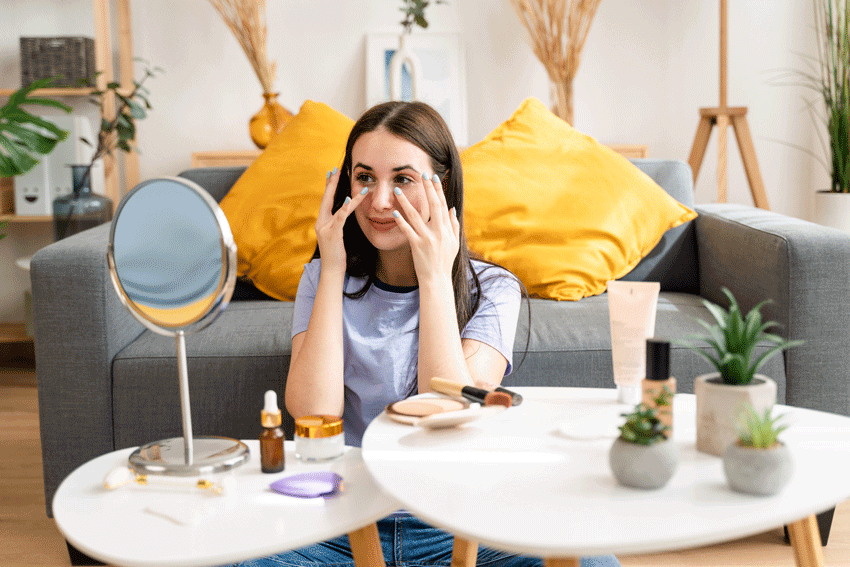 For those hosting short-term sales or wanting to quickly set up their store, Vivid is perfect. Its shopping cart has cool extras like gift wrapping. And for promoting your products, Vivid offers everything from special banners to trust signs, showing customers they can believe in you.
Now, if you're big on showcasing your products, Vivid is your friend. It's got color displays, video options, and super-clear images. And finding products is a breeze thanks to things like big menus and easy filtering.
Lastly, going with Vivid is a safe bet. It stays updated with all the new things Shopify offers and ensures speedy shopping for everyone. You can even try it out with your products for free. Once you're set, just pay $200, and it's all yours. They'll even throw in free updates, and sharp photos, and you can use it as long as you want on your cosmetics store. All in all, if you want the best for your online shop, Vivid is the way to go.
═2═ Nostalgia by AgniHD
Ever heard of the "Nostalgia" theme by AgniHD? It's pretty neat and came out on August 21, 2023. And guess what? It's priced at just USD 250. If you're on the lookout for one of the best Shopify themes for beauty and health stores, this one might just be a perfect fit.
So, what's so cool about Nostalgia? Well, for starters, it's user-friendly. No techy stuff here! It speaks a bunch of European languages, making it super inclusive. Plus, it's got this quick view thing where you can peek at products, and this handy stock counter that lets folks know how many items are left.
Are you the storytelling type? Because Nostalgia's got you. It's tailor-made for sharing brand stories and journeys. It's also great if your store is buzzing with lots of customers daily. It handles all the traffic with ease, ensuring smooth shopping for everyone.
On the side of marketing goodies, Nostalgia is loaded. You can pop up some sale banners, highlight top products, and even pen down blogs. And when it comes to showcasing your items, boy, does it shine! Picture zoom-ins, little photo albums, even videos – you name it!
Navigating around? Super breezy. Menus are clear, there are handy product filters and a sticky top bar. Best part? Nostalgia keeps up with all the newest Shopify updates, so you're always in the game. Fancy a test drive? Go for the free trial. Totally in love with it? Just one payment, and it's all yours with a bunch of cool updates and some classy photos thrown in.
To wrap it up, if you're after a friendly, simple, and stylish online vibe, Nostalgia by AgniHD stands out as a top pick among the best Shopify themes for cosmetics store. Cool, right?
═3═ Sense by Shopify Themes For Beauty And Health Stores
I understand your concern. Let's simplify the information without cutting any content.
Shopify offers a theme called "Sense." Released in July 2023, it's specially designed to give a vibrant touch to your online store, ideal for beauty and health stores.
What makes "Sense" special? It's fresh, with lively colors and shapes. These aren't just for show, they guide customers and help them navigate. This theme is great for showcasing product details. It allows customers to dive deep into product descriptions, see testimonials, and even watch videos about what you're selling.
Good news for those who aren't tech-savvy: "Sense" is easy to set up. No need to dive into confusing codes; the theme lets you customize with ease.
When it comes to features, "Sense" doesn't hold back. It supports visual storytelling, helps with the checkout process, and promotes products effectively. It also comes with various tools tailored for presenting products in a captivating way.
Shopify ensures that "Sense" stays updated with all of Shopify's latest offerings. This means it's always compatible with any new Shopify features that roll out.
Worried about site speed? No need. "Sense" has been tested to make sure it loads quickly, ensuring customers don't have to wait.
Want to test it out before committing? Shopify gives you the option to try "Sense" for free. You can see how it fits with your products and branding. As a bonus, Shopify provides free high-quality photos you might want to use. Plus, they'll regularly send updates for the theme, ensuring it remains fresh and functional.
═4═ Beyond by Troop Themes For Shopify In Beauty And Health Stores
Let me introduce you to "Beyond" by Troop themes. If you've got a store on Shopify, especially one of those Health Stores On Shopify, you might want to lean in.
Think of "Beyond" as the friend who just gets it. Released in September 2023 and priced at USD 320, it's the go-to for brands that care about our planet. So, if your store shouts "sustainability", this theme will be its voice.
The cool thing about "Beyond"? It's like a storyteller. Instead of just showing products, it weaves your brand's story. It makes your customers feel like they're not just buying a product; they're joining a cause. It's got this special touch that makes your store stand out, giving a shoutout to the awesome work you do.
Worried about setting things up? Don't be. Whether you have tons of products or just a few, "Beyond" makes sure they look great. And if pictures tell your story best, this theme's got your back with great visual options. Plus, if you're the type who's always on the go, setting up is a breeze.
Now, for the cool techy bits. This theme thinks of everything – from easy cart options like quick buys to marketing tools like countdown timers. Selling in Europe? Say hi in multiple languages! And if you're all about the details, customers can zoom into products, see them in image galleries, and even watch product videos. It's like giving them a virtual tour of your store.
To wrap up, if your Health Stores On Shopify need a little extra love, and you want a theme that screams "sustainable future", "Beyond" is your match.
═5═ Pacific by Pixel Union
The "Pacific" theme, crafted by Pixel Union, stands out as one of the best Shopify themes for beauty and health stores. With its thoughtful design tailored for large inventories, it's perfect for businesses aiming for growth. Launched on July 6, 2023, for USD 150, this theme brings a bouquet of features to elevate the shopping experience.
One of its highlights is the stellar navigation. Customers can effortlessly navigate and discover products thanks to a multi-column menu adorned with product images. The multi-tiered sidebar menu and site-wide promotion tiles further simplify browsing.
Pacific is a theme that grows with you. As your business expands, Pacific's customizable features will ensure your online presence keeps pace. If you're considering a theme switch this Fall, there's a bonus: you can enjoy over 35% savings on Pacific.
For brands that value editorial content, Pacific shines. It's tailor-made for detailed narratives, making it a delight for stores that love sharing their brand stories. It's also a great fit for high-volume stores and even for those who have brick-and-mortar establishments.
Shopping becomes an experience with features like cart notes and in-store pickups. Pacific's marketing tools, like age verification, in-menu promos, product reviews, and store locators, ensure your brand's message reaches its audience.
Visually, Pacific allows brands to make a statement. Utilize high-definition images, curate image galleries, and engage customers with rollovers, zoom features, and slideshows. The ecommerce theme also excels in product discoverability with its mega menu, filtering options, and sticky header.
For those in the Beauty and Health domain on Shopify, Pacific could be the transformation your store needs!
═6═ Andaman by Barracuda
The "Andaman" theme, meticulously crafted by Barracuda, is making a name for itself among the best Shopify themes for beauty stores. Launched on September 28, 2023, for USD 290, it intertwines minimalist design, sharp typography, and compelling product storytelling into one beautiful package.
What sets Andaman apart is its dedication to simplifying the shopping experience. One of its standout features is the quick view option, letting shoppers pop products into their cart in a snap. The visually rich interface is especially appealing for beauty brands, as it underscores visual storytelling. If you've got great images, Andaman's design will let them shine.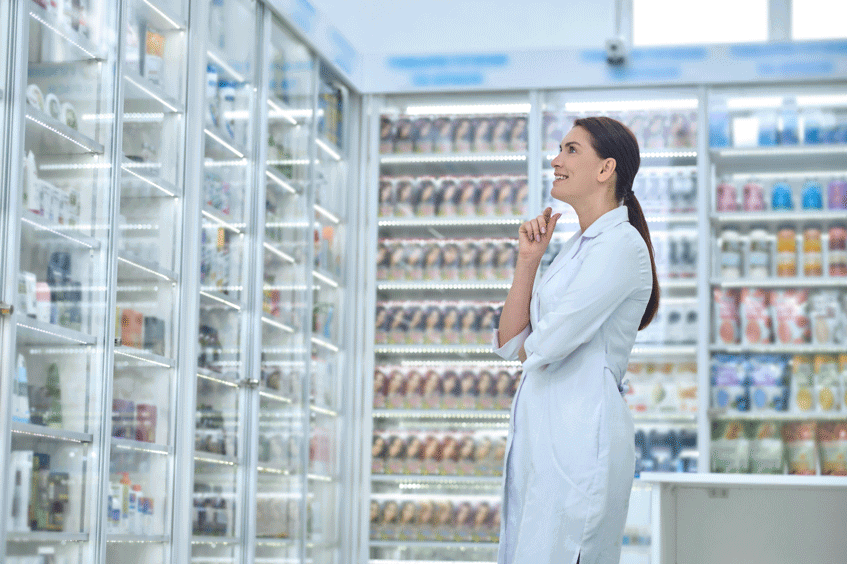 But Andaman isn't just about looks. It's also about functionality. The theme has embraced the future, boasting a responsive design that's ready for any device. Furthermore, it's prepped for OS 2.0, enabling brands to take advantage of drag-and-drop sections on every page. For those curious about product details, the theme lets buyers conveniently check shipping and delivery information.
Diving deeper into its features, Andaman is perfect for brands that lean heavily into storytelling. It's optimized for long, narrative-driven content that resonates with audiences. Setup is a breeze, with a straightforward approach that'll have your store up and running in no time. The cart and checkout process is seamless, featuring functionalities like in-store pickups, pre-order options, and an intuitive slide-out cart.
Marketing tools are aplenty. Age verification, in-menu promotions, product badges, and a slew of others are there to amplify your brand's reach. For those focused on aesthetics, Andaman offers a wide range of merchandising tools. From vibrant animations, color swatches, and high-resolution image galleries to lookbooks and product videos, the theme has got it covered.
═7═ Athens by Truly Fine Pixels
Looking for one of the top-notch ecommerce theme perfect for beauty and health stores? Well, "Athens" by Truly Fine Pixels could be your ideal pick! It was released just recently on October 12, 2023, and for $300, it offers a whole lot.
First off, Athens is built with big stores in mind. So, if you've got a ton of beauty or health products, no worries! This theme will showcase them all without breaking a sweat.
One cool thing about Athens is its ability to chat in multiple languages. It doesn't just stop at the usual suspects like English or Spanish. It also speaks Dutch and even Brazilian Portuguese! And guess what? They're adding even more languages. That means your store can cater to customers from different corners of the globe.
Now, we all know how annoying slow websites can be, right? With Athens, slow isn't in its vocabulary. It's built for speed, especially for those who mainly shop on their phones. So, your customers will have a smooth ride from browsing to buying.
Athens isn't picky. Whether your store is all about dropshipping, has lots of daily sales, or even has a physical shop around the corner, it's a great fit. From handy things like a slide-out cart to more essential features like in-store pickups, shopping on your site will be a breeze.