Stepping into the world of beauty and health stores on Shopify is like entering a friendly, vibrant neighborhood. Consider it your go-to spot when you want to feel well and look nice. From skincare that gives you that fresh morning glow to health supplements that keep you on your toes, these Shopify stores offer it all.
The best bit? Everything is super easy to find and understand. Imagine you're in a friendly market where every stall owner explains their products in simple words, just like a buddy would. And if you're still unsure, there are always other shoppers sharing their thoughts and experiences.
So next time you're on the hunt for some top-notch health and beauty brand goodies without the jargon, head on over to these Beauty Stores on Shopify.
Best 10 Beauty and Health Stores On Shopify
Want top beauty and health shops on Shopify? Here's a quick list of 10 awesome ones. Dive in and find some great stuff!
〈1〉 The Honey Pot
Have you heard of The Honey Pot on Shopify? It's like a cozy corner where nature meets care. Bea Dixon, the lady behind it all, started this because she wanted natural beauty solutions for everyday women's problems. This isn't just another health store on Shopify, it's more like a friend who knows what you need.
Using herbs and nature's best, The Honey Pot has got something for every woman. Whether you're about to become a mom, always running around, or just need a little pampering, they've got you covered. And the best part? Every item feels like it's made with love and care products.
So if you're looking for products that feel like a kind gesture from nature, check out The Honey Pot. It's like shopping experience with a caring friend.
〈2〉 Package Free
Meet Package Free, a shop that's all about being kind to our planet, and it shines brightly among beauty and health stores on Shopify. The founder, Lauren Singer, shows us that living without creating a lot of trash is possible – she's so good at it that she can fit three years' worth of her trash in a little jar! At her store, you'll find everyday items that are made and shipped without unnecessary packaging, supporting a less wasteful way of shopping and living. 
Everything you find here can be reused, refilled, or recycled, which means you're not contributing to more waste when you shop with them. Whether it's beauty goodies or household must-haves, Lauren ensures that they all stick to the store's awesome eco-friendly rules.
And if you're new to all this, their Zero Waste kits make it easy to start living a little greener. So, shopping at Package Free doesn't just treat you, but our planet too!
〈3〉 Beauty Bakerie
Beauty Bakerie, one of the shining stars among beauty stores on Shopify, tells a heartwarming story. Founded by Cashmere Nicole, this brand beautifully mixes the fun world of bakeries with beauty. Cashmere's life wasn't always easy; she juggled being a single mom and battled breast cancer. Through it all, her love for beauty was her sweet escape, giving birth to Beauty Bakerie.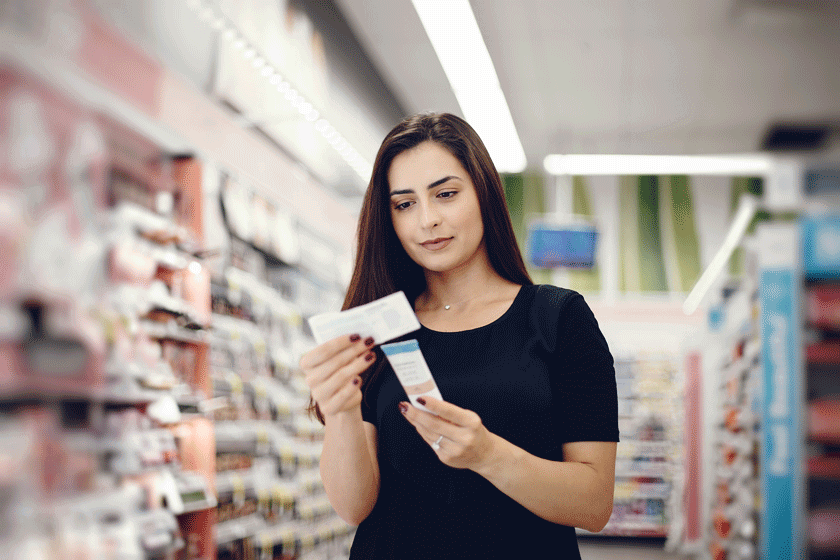 In 2016, the brand started Sugar Homes, a project aimed at helping orphanages. They don't just sell beauty products; they touch hearts. The brand's essence is about feeling good inside out, enjoying life's moments, and making a positive change.
Known as 'Activists in Makeup', Beauty Bakerie has a clear mission: to add a sprinkle of sweetness everywhere, with top-notch products or by supporting good causes. So, if you're looking for a brand with heart, Beauty Bakerie is your sweet spot on Shopify.
〈4〉 Cheekbone Beauty
Cheekbone Beauty, shining brightly among Shopify Plus Stores, was created by Jennifer Harper, who's proud of her indigenous roots. In this store, doing good is equally as important as looking nice. They offer makeup that's kind to animals (it's vegan and cruelty-free!) and kind to our planet (they're working to make all their stuff waste-free by 2023).
Jennifer started Cheekbone Beauty after a dream she had in 2015. She pictured young indigenous girls, their faces glowing with lip gloss. That dream led her to make the first-ever Indigenous-owned cosmetic brand. Nice, huh? And her goal? To help young indigenous people feel proud and supported.
What's super cool about their products? They're like little stories. Each product, from its name to its shade, celebrates the rich indigenous culture. And they're not just pretty; they're planet-friendly. They use as little plastic as possible and aim to have minimal waste.
But there's more! Cheekbone Beauty believes in giving back. They've already given over 200k to different causes that help communities and the planet.
In a nutshell, Cheekbone Beauty isn't just a makeup store. It's a brand with a big heart, doing its bit to make the world better and brighter.
〈5〉 Unwrapped Life
Ever thought about beauty products that are both kind to your skin and our planet? Arden Teasdale and Hayley McKenzie did. That's how they came up with unwrapped life, a shining star among beauty and health stores on Shopify.
With a clear vision, they launched beauty industry items that are nearly waste-free. Imagine this: Shampoo and soap that come in eco-friendly paper wraps instead of plastic! It's a fresh, simple, and caring approach to beauty.
But they didn't just stop there. To make sure everyone can get their hands on these goodies without causing extra shipping pollution, they teamed up with many sellers. This means wherever you are, there's a good chance an Unwrapped Life product is close by. And for folks in Calgary, there's a special treat. They've got a refill program for some products. So, if your bottle's empty, no worries, just top it up!
In the world of beauty brand, it's often hard to find brands that care products as much about the earth as they do about results. Unwrapped Life is proving it's possible to have both. For those wanting to make eco-friendly choices without compromising on high quality, here's the store to watch.
〈6〉 Meow Meow Tweet
Tara and Jeff are the brains behind Meow Meow Tweet, a standout in the best Shopify beauty stores category. This dynamic duo has a passion for crafting vegan skincare products. They're all about natural ingredients and don't harm any animals. What's more, their packages have fun drawings and are eco-friendly. So, not only do you get top-quality products, but they're also kind to our planet. 
And if you're all done with a bottle? Send it back, and they'll reuse it. Made in small batches in sunny California, every item is fresh, making sure you get the best. Their belief? Beauty isn't about gender labels; it's for everyone. Plus, they have a big heart. Every month, a chunk of their earnings goes to great causes. Truly, shopping at "Meow Meow Tweet" means you're not just taking care of yourself, but you're also helping our world.
〈7〉 MFMG Cosmetics
Tomi Gbeleyi had a simple but powerful idea: everyone, no matter their skin tone, should find makeup that suits them. After a personal care experience where a makeup artist didn't have the right products for his deep skin, Tomi knew something had to change. So, he started an Instagram page. It was all about celebrating beauty in every shade.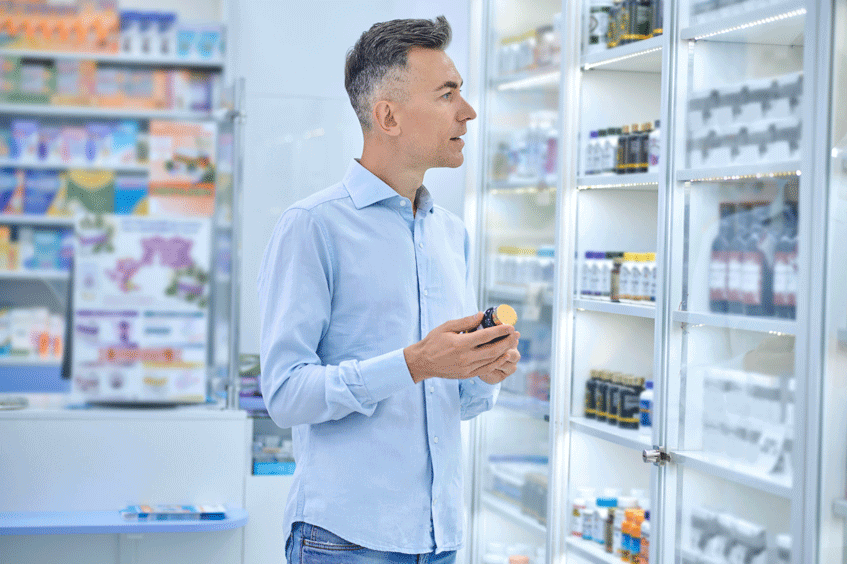 That small idea quickly grew, and now MFMG Cosmetics stands tall among the best beauty and health stores on Shopify.
This isn't just another beauty store on the Shopify development platform; it's a place that celebrates everyone. It's a community where thousands come together, tired of feeling left out by big brands. With every makeup item you buy from MFMG, you're sending a message. A message that says everyone deserves to be seen and celebrated in the world of beauty brand.
Tomi's message is simple but strong: every shade, every color, is beautiful. And thanks to his vision, now, more people than ever have makeup that truly matches them. So when you shop at MFMG, you're not just getting great products. You're joining a movement that says everyone counts.
〈8〉 Beneath Your Mask
Dana Jackson was rocking in showbiz. But, life threw a curveball: she got lupus. It wasn't just tough on her body but also on how she felt about herself. A lot of beauty products failed her.
So, she thought, "Why not create my own?" And that's what she did. Her brand is called "Beneath Your Mask". It's all about being real and not hiding.
She chose Shopify Plus for her online shop. But it's not just any shop. It's like walking into Dana's world. Shopping experience there feels like Dana is chatting with you, telling her story, and cheering you on to be you.
〈9〉 Fresh Heritage: A Highlight Among Beauty and Health Stores on Shopify
Jamil and Gamal Codner went to Africa and had a lightbulb moment. Back home, they initiated the beauty and health stores development phase and set up Fresh Heritage, one of the standout stores on Shopify in this category. What's their niche? Assisting guys with curly or oily hair, especially men of color, to look their best. They offer products like beard oils and combs, all sourced from nature's finest.
This idea kicked off when they missed their favorite Moroccan products. Their big dream? Making every dude out there feel top-notch, whether chilling or out with friends. The best bit? They don't just sell. They've got a big heart, helping Black communities and even giving scholarships. So, in simple words, Fresh Heritage is all about great grooming, doing good, and celebrating African vibes. Worth a look, right?
〈10〉 Then I Met You
From Soko Glam, created a new skincare brand: Then I Met You, available on ecommerce store. It's about "Jeong", or feeling a close connection. She tried lots of product pages and then made her good-for-animals range in Korea.
She learned about skincare in Korea, which changed how she saw things. With Then I Met You, she's sharing skincare products that's both cool and works well. They even have a special dried ginseng in some products!
Best bit? They're earth-friendly. Their boxes can be recycled, and they avoid using any nasty stuff. Plus, they make sure everyone making them is happy.