In 2023, online food and drink shopping is all the rage! With so many choices out there, some store on Shopify have become real crowd-pleasers. Why Shopify? Well, it's easy to use and works great for all kinds of businesses. So, if you're thinking about diving into the online food and drink scene or just curious about who's doing it best, we've got you covered. We've compiled a list of the most awesome food and drink stores on Shopify.
They've got yummy products and excellent designs, and they know how to make shopping fun. Ready to take a peek? Let's dive in and see what 2023 has cooking on Shopify!
Top 8 Drink and Food Stores On Shopify
Ready to explore the best? Here are the Best 8 Drink and Food Stores on Shopify for 2023. They've got yummy stuff and cool designs. Let's see who's rocking the online food scene!
1️⃣ Partake Foods
Born out of love and necessity, Partake Foods was founded in 2016 by Denise Woodard when she faced a challenge many parents can relate to – her daughter, Viviane, had multiple food allergies. Determined to provide yummy yet safe snacks for everyone, including those with allergies, Denise began her journey with Partake Foods, one of the standout Drink Store On Shopify.
The core idea? Create delightful snacks free from the top 9 allergens, ensuring kids and adults alike can enjoy them without worry. And guess what? She did just that, offering choices that are gluten-free, vegan, and non-GMO.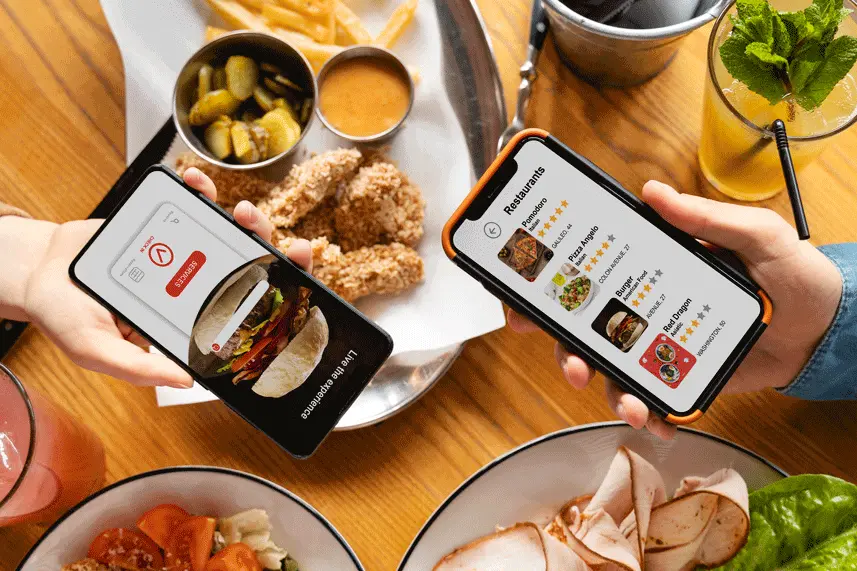 However, Denise's goal extended beyond mere food. Partake pledged to give back after learning that Black children are more likely to develop food allergies and that there is a larger problem of food insecurity. To guarantee that every family has access to healthy food, education, and the assistance they require, they partnered with organizations like No Kid Hungry.
Denise, as a proud Black & Asian American entrepreneur, also wanted to pave the way for others. She introduced the Black Futures in Food & Beverage initiative in 2020. It's all about mentoring students from HBCUs and providing them with the tools and opportunities to thrive in the food and drink sector.
So, the next time you're browsing Shopify Stores for a guilt-free treat, remember the heartwarming story of Partake Foods and the difference they're making, one cookie at a time.
2️⃣ BLK & Bold
Two buddies, Pernell and Rod, built their friendship over countless cups of coffee and tea. Their love for these beverages brewed a bigger idea, leading them to create BLK & Bold, a unique store among the Food and Drinks Stores On Shopify. They weren't just keen on making great coffee and tea; they also wanted to make a difference in the community, especially for the young ones.
They believed in a simple idea: If kids are our future, shouldn't we give them the tools they need to shine? With this belief, they decided to turn their Shopify Food store into more than just a business. BLK & Bold gives back by setting aside 5% of its earnings to support nonprofits that help kids grow, learn, and become the best they can be.
So, every time you sip a drink from BLK & Bold, you're not just enjoying a delicious beverage; you're also helping young people chase their dreams. Coffee for you, a brighter future for our youth. Let's raise a glass to change the world, one cup at a time!
3️⃣ Verve Coffee Roasters
Let's paint a picture of the perfect coffee journey. Imagine a store that doesn't just sell coffee but truly understands its essence, right from the seed to your cup. That's what Verve Coffee, one of the Food Store on Shopify, is all about.
Their love for coffee? Boundless. They don't just buy beans; they ensure they're getting the best. This passion shines through in their Farmlevel Initiative, where they directly engage with farmers, ensuring they're fairly paid and supported in growing quality beans.
But Verve isn't just about sourcing. They see coffee as an art, experimenting with roasts and cherishing each step, from the farm to the cafes. This dedication to craft has transformed a small Santa Cruz café, started by Mike, Ryan, and Colby in 2007, into a renowned name with stores across the U.S. and even in Japan.
But what truly sets Verve apart in the myriad of Food and Drink Stores On Shopify? Their community engagement, which they fondly call "Street Level." It's all about sharing their love for coffee with neighbors, giving back, and celebrating life's little moments. With Verve, you're not just getting a cup of coffee; you're becoming part of a story.
4️⃣ Taza Chocolate Stores On Shopify For Food And Drink
Taza Chocolate is not just another name in the list the store on Shopify. They're special, making chocolate the old-school way – stone ground. This means every bite you take is packed with pure, bold cacao flavor.
The magic began when Alex Whitmore, the man behind Taza, tasted this distinct chocolate in Mexico. He loved it so much that he started his chocolate adventure in Somerville, MA. With a bit of learning and a lot of passion, he crafted chocolates that kept the rich taste alive. And guess what? The awesome packaging you see? It was designed by his wife, Kathleen Fulton.
But what sets Taza apart in the world of Shopify Food and Drink shops online is its heart. They're pioneers in fair and ethical chocolate making. They work directly with the farmers, ensuring they get a fair deal. So, with Taza, you're not just enjoying great chocolate, but also supporting a brand that truly cares.
5️⃣ Chocolate Alchemy
Chocolate Alchemy on Shopify is like a chocolate wonderland! Started by John Nanci, this isn't just one of those Drinks Store On Shopify where you buy and go. It's where you dive deep into the world of chocolate.
Ever wondered how a simple cocoa bean turns into a tasty chocolate bar? John's store guides you through it, step by step. It's not all fancy words and processes. Instead, they break it down, making it fun and easy to understand. From picking the right bean to pouring the perfect mold, they've got tips and tricks for everyone.
And guess what? John and his team care about where their beans come from. They make sure they're good for the planet and for the people growing them.
So, if you're a chocolate lover, curious mind, or just someone looking for a sweet treat, check out Chocolate Alchemy. It's one of those Food Store on Shopify that offers a yummy experience, not just a purchase.
6️⃣ Flourist
Flourist is like a local bakery but for grains and beans. Located in the heart of Coast Salish Peoples' lands, it's run by a group of passionate women.
Started by Janna and Shira in 2013, Flourist came about because they wanted people to know exactly where their food was coming from. They chose to focus on grains because they're a staple in so many of our meals.
What makes Flourist special? They don't just sell grains; they connect you directly with the Canadian farmers who grow them. It's all about making food personal again. When you buy from Flourist, you're not just getting grains, but a story of where and how they were grown.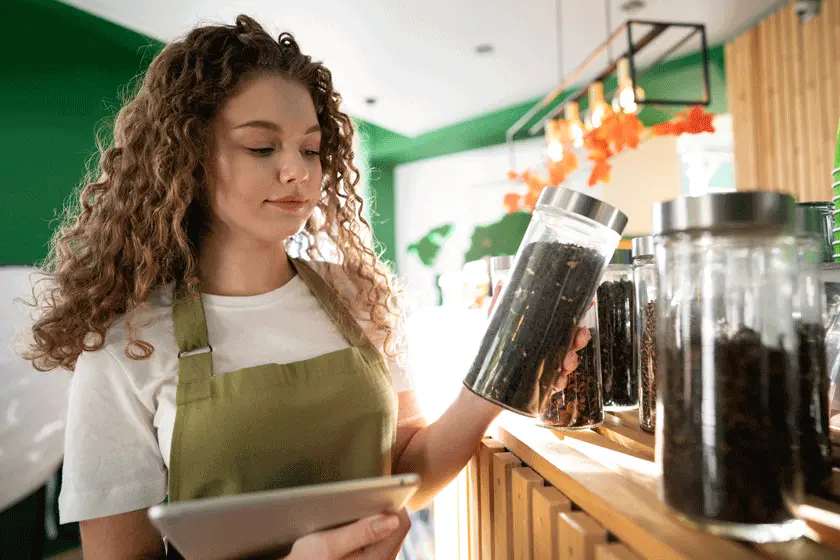 Their big goal? To help everyone have good, healthy food on their table. They want their grains to make your meals special and to help you feel connected to where your food comes from.
Plus, when you support Flourist, you're helping a small Canadian team who truly cares about making our food better and more honest.
Customers love Flourist for its pure, fresh flavors. Think of them as a special grain shop on Shopify, where every product has a story, and each purchase supports a bigger mission. If you're shopping for Food and Drink Stores On Shopify, Flourist stands out as one of the must-visit Foods on Shopify.
7️⃣ Magic Spoon
Magic Spoon is like the cereal you loved as a kid, but it's grown up just like you. They've revamped those classic flavors to be healthier but still fun.
Especially popular among younger folks like millennials and Gen Z, Magic Spoon's online shop stands out on Shopify. Why? Their cool branding feels fresh compared to the old-school cereal boxes.
Worried about what's in it? Don't be. Instead of long, confusing ingredient lists, they keep things simple. Just hover over a cereal box on their site, and you'll see what's inside.
One of the coolest things? They have a page where they compare their cereals to others out there. It's their way of showing they're a step above the rest.
So, if you're browsing Food and Drink Stores On Shopify, Magic Spoon is one of those Shopify Stores that brings a dash of nostalgia and a spoonful of fun.
8️⃣ Pipcorn
Pipcorn is a fun popcorn brand you can find on Shopify's Food and Drink Stores. Started by siblings Jen and Jeff, they found a special small popcorn in Chicago and turned it into a cool snack business. They care about the environment, so they reuse stuff and make sure everything's eco-friendly.
Their Shopify site, made by some top Shopify plus experts, tells their whole story. It's all about tasty popcorn and being kind to the planet! 
Final Thoughts
Shopify is a fantastic choice for businesses of all types. Whether you're selling fashion, treats from Food and Drink Stores On Shopify, or even vehicles, it's got you covered. Setting up your store just the way you want? It's super straightforward. Plus, it doesn't hurt your pocket. Everyone gets top-notch service without spending a ton.
What's more, Shopify's popularity speaks volumes. Just in the U.S., over 11 million stores are using the platform. That's a lot of trust right there! And the best part? It's mobile-friendly. Whether shoppers are on a computer or the go with their phones, the experience is smooth. Thanks to Shopify Plus experts, customers get a user-friendly experience every time.