Have you seen how taking care of our health has become super high-tech? Even businesses are getting in on it to help us lead healthier lives. And guess what? The wellness industry worldwide is gearing up to be worth a staggering $6.51 trillion by 2024! So, how can your online health and wellness Shopify stores stand out in this big crowd?
Well, that's where Shopify steps in. It's like the superhero tool for online stores everywhere. Whether it's stylish clothes, cool gadgets, or things that make us feel good, Shopify is where tons of sellers start their online shops to connect with people from all corners of the world.
Join us on this trip, therefore. Drum roll, please… Let's dive into the universe of health and wellness Shopify store! Get ready to find some cool online stores that focus on making us feel healthier and happier.
Let's take a look at these fantastic online shops to see what makes them special, explore the great products they sell, and find out how they became well-known in the online health and wellness community. It's like a secret recipe for success, mixing health and wellness with Shopify's super-friendly platform to create an amazing experience for everyone – both the people selling stuff and the folks buying it!
Top 10 Health and Wellness Shopify Stores
Explore 10 amazing health Shopify stores that focus on making you feel awesome. To enable you to be your best self, they provide a variety of wellness items. Enjoy their premium products and cutting-edge solutions for a happier and healthier you.
■ Hamdan Healthcare
At Hamdan Healthcare (hamdanhealthcare.com), we're here to make your life healthier and easier. When looking for high-quality health and wellness products, our online store is like your best friend. No hassle, just a whole lot of options right at your fingertips!
From things that help you feel better to products for babies, healthy living, and even those little things that make life comfy, we've got you covered. Think everything from stuff for your skin to things that help you relax.
Shopping with us is as easy as pie. To be sure you're receiving the greatest deal, you may compare pricing, brands, and fun offers. And guess what? Your orders get delivered right to your door – talk about convenience!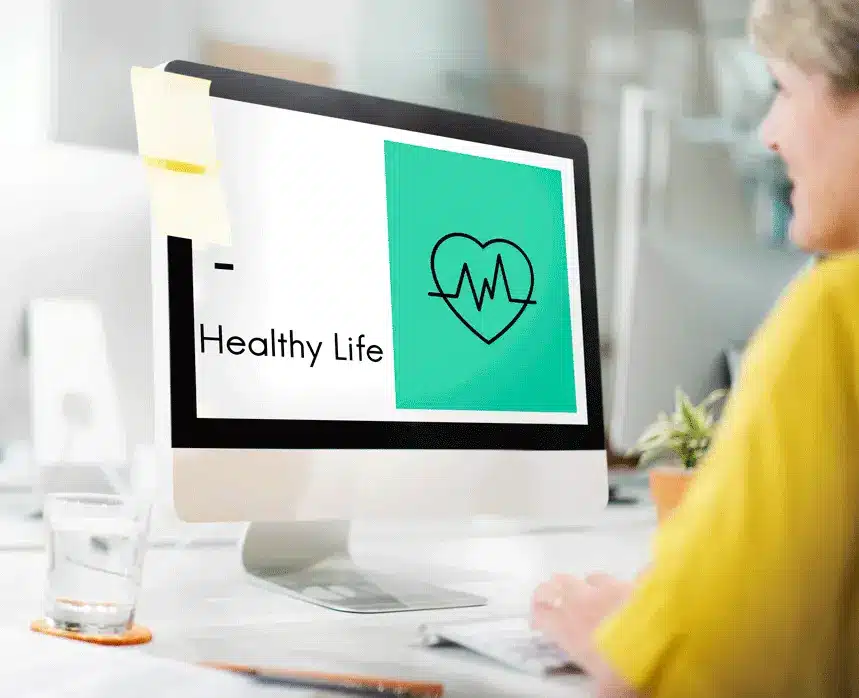 We're not just any online store. We're on a mission to bring health and wellness stores to everyone in the GCC and Middle East, all thanks to the magic of wellness Shopify stores. Yep, that's right – we're part of the big Shopify family. To improve your experience even more, our Shopify developers are continuously hard at work in the background.
So, if you're in the UAE and you're all about wellness, Hamdan Healthcare is your new best friend. Let's make staying healthy super simple, together!
■ REJUVENCES
Taking care of our health is a big deal for a happy life. Rejuvences gets that finding affordable health stuff can be tough, but they're changing that. Started by Dr. Mohamed Taryam and the team in 2020, they saw a need for easy-to-get supplements in the UAE. So, they made these multivitamins that are good for you and your wallet.
At Rejuvences, it's all about you taking control of your health journey. They've got these awesome gummy vitamins made in the USA and checked off by the Dubai Municipality. No bad stuff – only the good things your body needs. They care about quality, making these vitamins in places that important people say are safe.
But it's not just vitamins. Rejuvenation is also helping with weight stuff. They've made these super precise weight scales to help with obesity. Rejuvences want health to be something everyone can have, no matter where you are. They're like the bridge between getting good stuff and not spending all your money. Your health journey is important, and Rejuvences is there to help, just like a trusty friend.
Their dedication fits right in with Health and Wellness Shopify Stores. Rejuvences, a Shopify family member, brings outstanding items to the UAE's health and wellness market. Their experience demonstrates how a Shopify developer can significantly improve people's lives by facilitating access to top-notch medical supplies.
■ The Organic Pharmacy
Your go-to store for all things natural and healthful is this drugstore. They've got a wide range of organic goodies, from tasty foods and snacks to refreshing drinks. And when it's about your well-being, they've got medicines to help with all sorts of health stuff – they're here to take care of you.
Need supplements? No worries, they've got it all. Quality and getting the greatest products are what they all revolve around.
But that's not all – they're also thinking about the little ones. They've got special stuff to keep your baby healthy and happy. And when it's about your skin and hair, they've got you covered with their natural products, plus things from well-known brands.
And hey, your mouth's health matters too – they've got things for that. They even offer super good stethoscopes that last a lifetime and you can get parts replaced. So, this pharmacy is your spot for all things natural and healthy.
By the way, they're not just any store. They are a Health & Wellness Shopify Stores that is a member of the Shopify family and is dedicated to ensuring that you can receive the best products to maintain your health. It's like having a friendly neighborhood shop right on your screen.
■ O.R.S Hydration
We got really into the whole hydration thing, especially how those electrolytes can give your brain and body a boost. Sure, water is great most of the time, but we had this lightbulb moment. We wanted to create an electrolyte supplement that's backed by science and tastes awesome.
Following the guidelines from the World Health Organization to rehydrate, we put our tablets through lots of taste tests (like, more than 50 times!) in order to ensure that they taste just right.
Why do people love us from all over the world? We're part of the Healthy Shopify stores, a Health and Wellness Shopify Store. It's important to us that maintaining your health is simple for you. Think of us as that friendly helper who knows what your body needs.
■ Scrubs & Clogs
Let's dive into the story of Scrubs & Clogs – the retail superheroes in Abu Dhabi, Dubai, Al Ain, and Sharjah, plus a super cool online store powered by Shopify. Back in 2011, on September 5th, they began their journey to fulfill a crucial need: top-quality medical uniforms for healthcare pros. But here's the twist – they're the UAE's exclusive hub for scrubs, clogs, and trendy accessories for the health and beauty realm. Imagine it as your ultimate destination for healthcare style, ensuring professionals not only look their best but also feel fantastic while making a difference.
Guess what? They're proudly part of the Health and Wellness Shopify Stores, rocking the Shopify UAE scene. They're a shining example of how a dedicated Shopify developer can bring health and style together, just like your favorite local shop that's always there for you.
■ United Remedies
United Remedies is your friendly go-to in the health and wellness store. They're all about amazing Homeopathic Remedies, handpicked from brands like Heel in Germany and Guna in Italy. Their goal? To provide great service and expert advice, boosting your well-being with these remedies.
Their platform, powered by Shopify, is like a treasure trove of wisdom, always updated with helpful info and products to guide you toward a healthier life.
The best part? You've got the power to shape your health journey. Our choices often impact health, but the exciting news is that you're in control.
Imagine these remedies as trusty friends giving a hand. Just like your local shop, United Remedies in the Shopify stores is here to back your journey to a healthier, happier you.
■ JNK Nutrition Shopify Stores
Looking for genuine supplements in the UAE? You've found your answer with JNK Nutrition, your friendly online supplement store. Our Health and Wellness Shopify Store, powered by Shopify UAE and supported by expert Shopify developers, is here to make your health journey easier.
Bringing health and wellness to you is what we do best. Our goal is simple: provide authentic products for Muscle Building, Weight Loss, and overall Wellness. Your satisfaction is key – we promise quick deliveries and quality items at affordable prices.
Explore popular picks like Whey Proteins, Mass Gainers, and BCAAs from top brands like Optimum Nutrition. More than just a store, we work with you to achieve your health objectives. When you choose JNK Nutrition, you're not just buying supplements; you're investing in your well-being with the expertise of Shopify developers on your side.
■ Health Mart And Wellness Shopify Stores
Welcome to Health Mart, your trusted stop for Hospitals and Home Health Care Supplies since 2010. We make life easier by offering a wide range of items across categories, easily accessible in the UAE through our Health and Wellness Shopify Store. It's your go-to spot for everything health and wellness, developed by knowledgeable Health and Wellness Shopify stores developers.
At Health Mart LLC, we understand how vital choosing Active Daily Living Products is. Think of us as your supportive companions, here whenever you need assistance. Our values include expert guidance, on-time delivery, assured quality, and prioritizing your comfort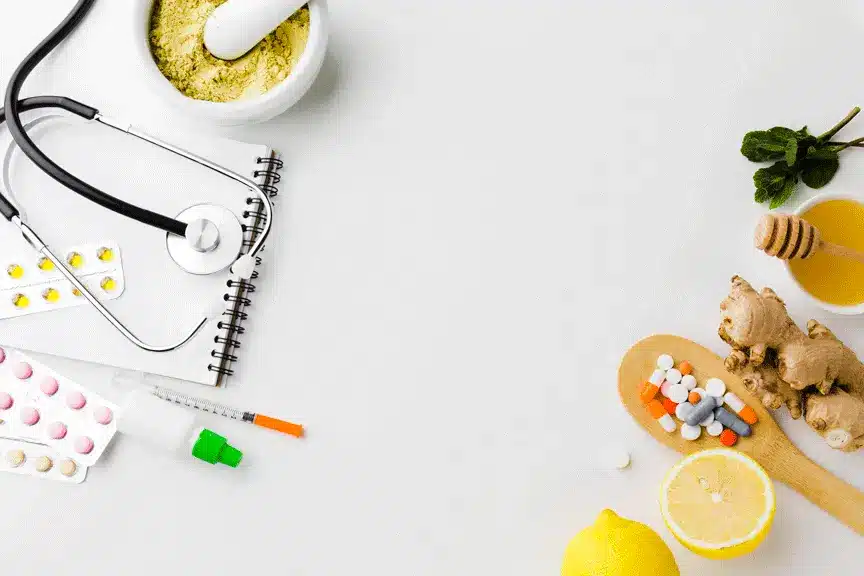 With a dedicated team and nationwide delivery, punctuality is our commitment. Partnering with renowned global brands ensures top-notch quality worldwide.
Open 24/7 with friendly customer service, we're dedicated to your seamless experience.
■ Arabian Home Health Care
Step into the world of Arabian Home Health Care, where your well-being is our priority. Since 2001, inspired by the late Dr. Hassan Al Moosa, we've been dedicated to redefining health and wellness in Dubai. Supported by the trusted Al Moosa Healthcare Group since 1969, our goal is simple: to make quality health products and services accessible to everyone.
Arabian Home Health Care, a local healthcare pioneer, is your go-to for top-notch well-being. With branches in Dubai, Sharjah, and Abu Dhabi, we're bringing quality healthcare right to your doorstep. Whether you need mobility aids or respiratory care, we're here for you. Our friendly experts are ready to provide personalized advice and unwavering support.
Our mission? Elevate healthcare services, supporting families and patients in our community. Partnered with Shopify stores and a dedicated Shopify developer in UAE, we're making sure exceptional health solutions are within everyone's reach.
■ Medicina
Introducing Medicina Online UAE – your ultimate spot for hassle-free healthcare shopping. Our user-friendly website offers a wide array of health and wellness goodies at your fingertips. From essential medicines to personal care must-haves, we've got you covered.
At Medicina Online UAE, we've got your well-being in mind. With an easy browsing and shopping experience, you can find and buy health essentials from the comfort of your home. Count on us for genuine products that meet high standards.
Experience the convenience of Medicina Online UAE and take charge of your health journey with a few simple clicks. Whether you need medicines, vitamins, or wellness items, we're here for you. Join the league of Health and Wellness Shopify Stores, powered by a dedicated Shopify developer in UAE. Your health is made simple.