Step into the world of online fashion and accessories! Today, we're going to check out some really cool Jewelry and accessories stores on Shopify. Think of these stores like your favorite boutique, but online!
In these inspiring Shopify jewelry stores, you'll find a wonderful mix of classic styles and the latest fashion trends. You're in for a treat whether your goal is to discover the ideal item to finish your outfit or simply to gain ideas for your own internet store.
Let's dive into these fantastic jewelry and accessories stores on Shopify. These stores are like your fashion-savvy pals, all about making your style journey fun and easy. Whether you're a fashion expert or just trying out your style, these stores have lots of stylish accessories to suit your taste.
They've got everything from classic styles to the latest trends, making it super fun to shop. Certainly, go ahead, shop to your heart's content, and savor every moment of your fashion adventure!
Top 10 Jewelry and Accessories Stores on Shopify
If you're thinking about what to sell online, it's smart to see what others are doing. Take a look at these real Jewelry and Accessories Stores; they might give you some cool ideas for your own business!
① Clocks and Colours
The interesting jewelry company Clocks and Colors was inspired by the untamed splendor of the American frontier. Their artwork embodies the region's rebellious character and spirit of adventure.
Whether it's a sterling silver ring, pendant, or bracelet, each piece is expertly made in Toronto, Canada, and then tenderly molded by knowledgeable craftsmen in Bali, assuring the highest quality.
Clocks and Colors stand out because they do something quite unique in the jewelry world – they go all-in with an all-black theme. They also use black-and-white photos in their colors and designs, giving their pieces a really cool and distinctive look.
Clocks and Colors represent the kind of creativity and innovation you can discover in some of the best Jewelry Stores on Shopify. Dive into these Shopify stores to uncover more hidden gems that'll add a touch of individuality to your style!
② Miansai
Let me introduce you to Miansai, the fantastic jewelry brand founded by Michael Saiger. They really stand out among the jewelry shops on Shopify. They have flagship stores in cool places like Soho and sunny Venice Beach, and they're even in the top 500 stores on Shopify.
Miansai is all about creating amazing men's jewelry using top-quality 14k or 18k gold. They are inspired by their travels, which lend their artwork a distinctive and beautiful quality. But it's not just jewelry; Miansai also makes stylish handbags and leather goods.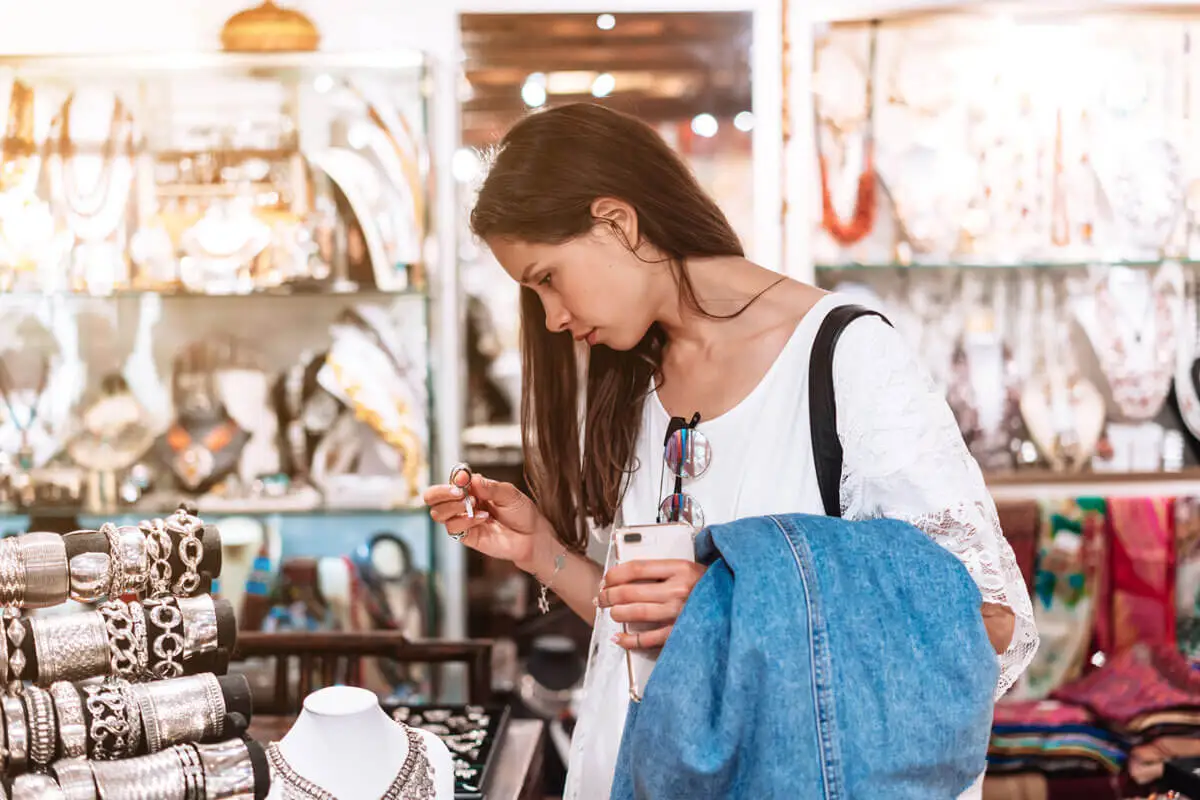 What's truly amazing is they have a team of over 30 skilled artisans who put their hearts into crafting each piece. They use special marine-grade ropes and the finest Italian leather to make every item with an incredible level of detail and care.
Let's now discuss their web store. It's quite easy to use, and getting to know it is entertaining. The store seems sleek and contemporary, and the product photos seem to be excellent. A premium fashion magazine is what it feels like to browse their store.
So, if you're looking for the best Jewelry and Accessories Stores, you should definitely check out Miansai!
③ Pura Vida
Let me introduce you to Pura Vida Bracelets, a famous jewelry business hailing from sunny California. They are among the greatest Shopify stores for jewelry and accessories, therefore they are not just any business. Pura Vida Bracelets doesn't just exist online; you can also find their charming boutiques.
The story behind it is quite cool. The founders, Griffin Thall and Paul Goodman got the inspiration for this company during a trip to Costa Rica right after they graduated. The store seems sleek and contemporary, and the product photos seem to be excellent.
A premium fashion magazine is what it feels like to browse their store. When it comes to Shopify stores, especially those focusing on jewelry and accessories, Pura Vida Bracelets is definitely a standout.
④ Molten Store
Molten Boutique in Brisbane is super cool. It's a jewelry shop on Shopify where they make awesome jewelry from stuff that's been recycled. The best part? You can give them your old jewelry and get store credit!
Looking for a piece that screams "you"? Molten Boutique blends classic and new vibes perfectly. They have a soft spot for vintage looks.
Their website design is easy to use, with neat pictures of their jewelry. It's got a clean look with soft pinks and beiges.
So, if you're browsing successful Shopify jewelry stores, especially looking for the best Accessories Stores on Shopify, swing by Molten Boutique. It's a top-notch spot!
⑤ United By Blue
Looking for an eco friendly place to shop? United By Blue is a standout choice. For every item they sell, they clean up a pound of trash from oceans and rivers.
This awesome store, one of the Jewelry Stores on Shopify, was started by Brian Linton. Brian Linton started the store with a clear goal: to always do what's best for our planet.
They don't just sell things. They're on a mission to say goodbye to single-use plastics, you know, like those pesky poly bags and bubble wraps. And guess what? They also set up fun clean-up days for everyone to join in.
So, even if you're just checking out Shopify Stores or specifically browsing top Shopify jewelry stores, you can join in and help without spending a dime.
United By Blue isn't just a store; it's a movement. If you're exploring jewelry and accessories stores on Shopify, this is a place you'll want to support!
⑥ Manitobah Mukluks
Sean McCormick, a Métis businessperson, started Manitobah Mukluks in 1997 in Manitoba, Canada. This shop is all about celebrating Indigenous traditions through shoes. Cool, right? They have a special collection called the Storyboot Project, where they team up with Indigenous elders and crafty folks to make some amazing footwear.
But guess what? They also have other shoe lines made around the world, so more people can enjoy them.
If you're browsing Shopify Stores, especially looking for unique finds in Jewelry Stores on Shopify, Manitobah Mukluks is a spot you'll want to check out. It's more than just a store; it's a cultural experience!
⑦ TPMOCS
Maria Running Fisher Jones started TPMOCS, one of the top Shopify Stores, with a big heart. She wanted to honor her mom's wish: to remember and help their Indigenous roots. How? By making super cute baby shoes!
The cool part? Not just shoes are at issue here. TPMOCS is doing something awesome. They're helping out by creating jobs and supporting Indigenous communities. Right now, they're working with the Blackfeet tribe, and they've got teams in California, Washington, and Montana. Cool, right?
So, when you're on the lookout for special finds on Shopify, especially in Accessories Stores on Shopify, make sure to visit TPMOCS. It's not just a shop; it's a beautiful cause!
⑧ Velasca
Ever heard of Velasca? It's a cool shoe place on Shopify. Two guys, Enrico Casati and Jacopo Sebastio, started it. They had a simple idea: why not get awesome Italian leather shoes straight to people without making them super pricey? By cutting out some of the usual selling steps, they can make them more affordable.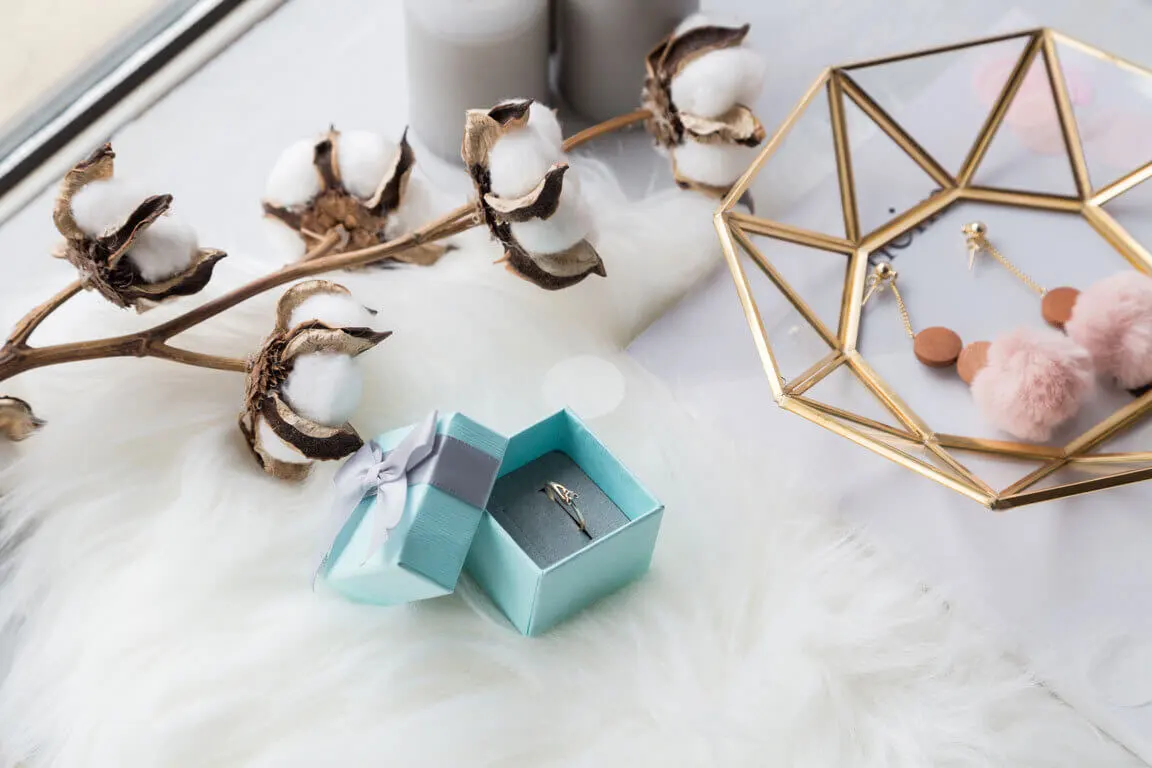 These aren't just any shoes; they're handcrafted by experts from Italy! Velasca is doing good stuff too, like creating jobs in Marche, an area in Italy. They've got over 10 families making shoes for them. And if you're in Europe, you might see their stores around – they have more than a dozen!
So, next time you're scrolling through Shopify Stores or looking at jewelry and accessories stores on Shopify, give Velasca a peek. It's a great spot to find quality and style together.
⑨ Wolf Circus
Wolf Circus is a cool jewelry spot on Shopify. They make shiny, everyday jewelry right in Vancouver, BC. Everything they craft is either from recycled silver or bronze that's got a touch of 14k gold on it. They call it "affordable luxury."
Their online stores offer, which is one of the best Jewelry Stores on Shopify, has a clean and simple look. The big, clear photos show off their jewelry really well. It feels both fancy and relaxed when you look at their pieces.
So, if you're browsing through Shopify jewelry stores or checking out the top Jewelry Store on Shopify, Wolf Circus is worth a look. They make it easy to add some sparkle to your day!
⑩ Biko
BIKO is a super cool jewelry brand on Shopify. It's made with love by a tight-knit team in Toronto, led by the talented Corrine Anestopoulos. Ever since BIKO started in 2005, it's been turning heads.
They mix inspiration from nature, modern art, and even cool buildings to make their pieces. Big stores like Nordstrom and Hudson's Bay Company noticed and teamed up with them!
Their online shop is pure class, making it one of the top jewelry and accessories stores on Shopify. When you land on their website, it feels fancy but welcoming.
You can easily see beautiful photos of their jewelry. And here's a fun part: with a quick view, you can zoom through their designs and buy whatever catches your eye.
So, if you're surfing through Shopify jewelry stores or looking for the best Accessories Store on Shopify, don't miss out on BIKO. It's a sparkling gem of a find!